One of our key features is the ability to export rich media creatives in HTML5, enabling you to add animations, ClickTags, and various functions to your designs.
Depending on the Demand-side platform (DSP) you're using, you will need an optimized export package to ensure your creatives will meet specific criteria, ranging from the construction of the ZIP file, size, or the HTML code structure.
On Creatopy, we give you the option to make adjustments to your HTML5 export, such as:
Ad Network
Select one or more Ad Networks that will give you a custom HTML5 script tailored to your platform.
Image Quality
Able to choose low, medium, high, uncompressed, or custom quality to the images within your design¹.
Save retina-ready images
Use it if you're having image quality issues on your retina display².
Converting Custom Fonts
Allows conversion of a text box containing custom fonts into an SVG image³.
ClickTag
It enables you to add a landing page to your design. Additionally, you can choose how the landing page opens (new tab, same tab, parent window, or original window)⁴.
Fallback Image
Able to include a fallback image in your zip file when exporting the creative.
Size Estimation
This will give you a rough idea of the weight of the package, so you will know if further modifications are required based on the requirements of your DSP.
Follow these steps to export your design as HTML
Click Download.
Click HTML.
Adjust the settings of your export accordingly.
Once done, click Download.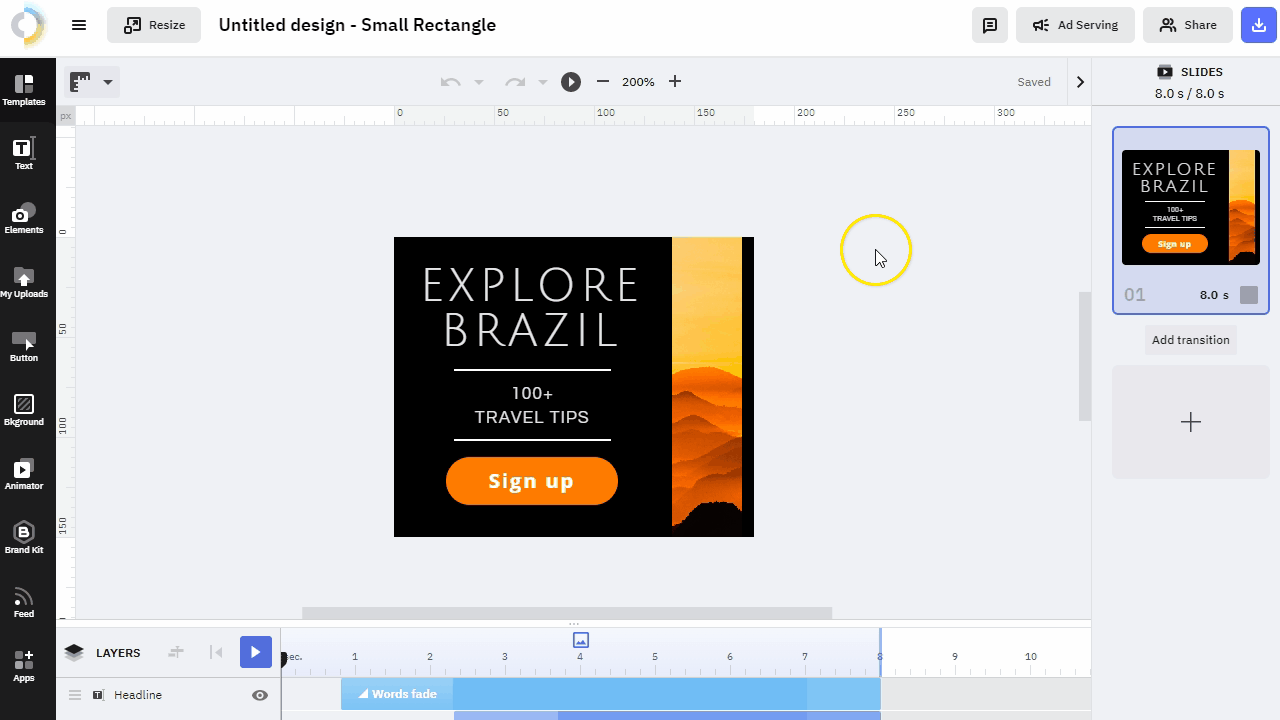 Note¹: This will only affect images in the JPG format; changes made on a different image format will not be visible.
Note²: All images in the design will be saved at a higher quality, which will significantly influence the file size of the final export.
Note³: This option is available only if the design contains a custom font you've uploaded to the font library.
Note⁴: Any URL attached to an existing element from the design is overwritten by the ClickTag.