One of our key features is the ability to export rich media creatives in HTML5, enabling you to add animations, ClickTags, and various functions to your designs.
Marketing platforms have different requirements for uploading files, so you need separate optimized export packages to make sure your files will work well with other platforms. These differences can be related to either the zip file's construction or the HTML code structure that compiles the index file.
Depending on the platforms you use, certain limitations vary from one provider to another. One of the constant requirements is the size limitation of up to 150 KB on the HTML5 zip and a duration limit of 30 seconds. Other constraints can be related to the browser you use when you view your uploaded designs.
There are various advantages to using HTML5 packs, such as GIF or MP4, but the most notable one is that anyone can download the pack and use it without needing any coding skills.
Adding Click Tags
If you're looking to use an HTML5 zip file in your campaigns, you will most likely add a landing page URL to the design. You can do this by simply writing the URL in the ClickTag field.
Note: This will overwrite any other URLs already assigned to your design - if, for example, you've set up a URL on the image or the button, the ClickTag setup at the downloading step will overwrite your initial settings.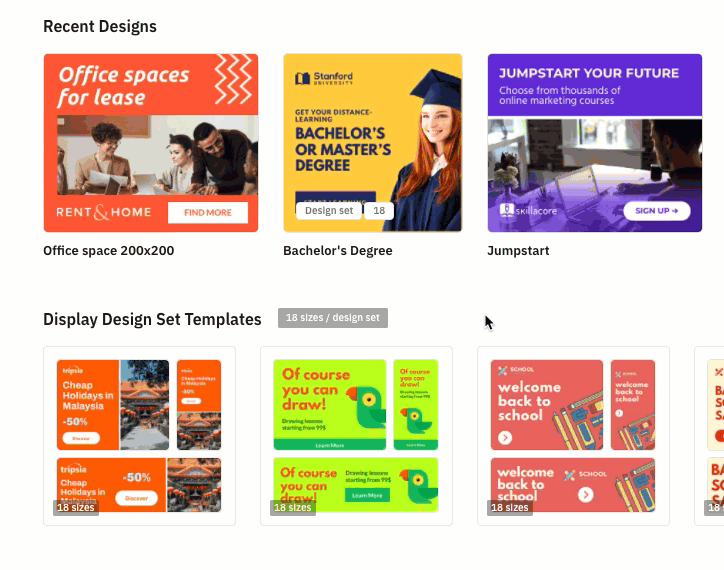 Saving Retina Ready Images
If you're having trouble maintaining quality on your retina display, it's because, unlike regular displays, retina screens have double the pixel density. This means that the images have pixels that are not filled which can cause blurriness. As a solution, we've devised a function that will improve quality on retina displays, but it will also increase your file size, so it might prove tricky to keep it in the 150 KB range.
Unfortunately, since this is a technical limitation, a proper solution cannot be implemented with the currently available technology.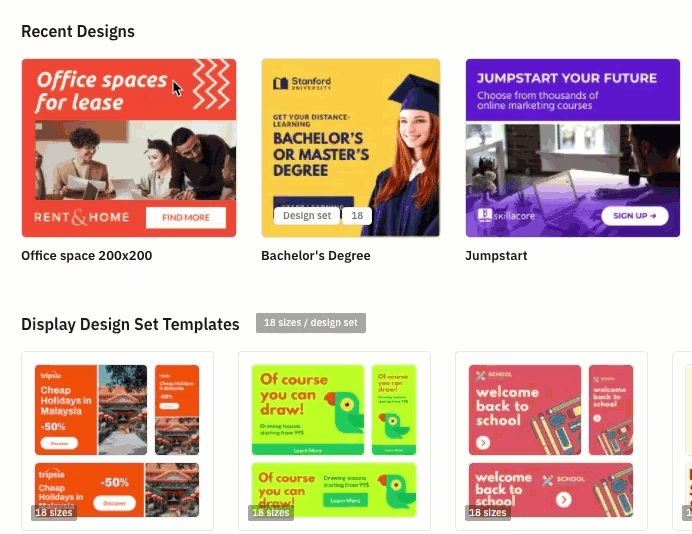 Converting Custom Fonts
Most advertising platforms are not very keen on custom fonts as they usually don't support .otf. or .ttf extensions for such styles. But don't worry, we got you covered with our unique conversion feature that allows you to morph a text box containing custom fonts into an SVG image. Once you export the asset, when you enable Convert custom fonts to SVG, it will remove the risk of your ads getting rejected for unsupported file types.
Note: The "Convert custom fonts to SVG" option will be available only if the design contains a custom font that you've uploaded to the font library.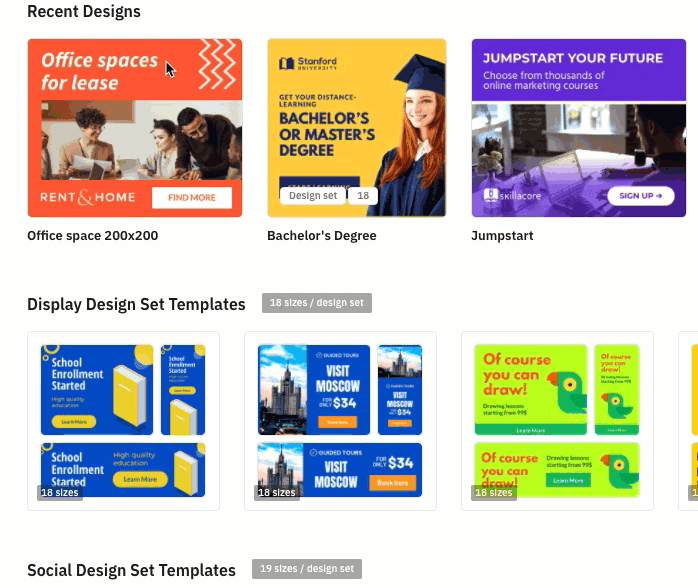 Setting the Image Quality
The quality of your images can be adapted by tinkering with the quality selector found on the download card. You can either select a quality preset or choose the custom slider, allowing you to specify the quality value manually. Keep in mind that it will only affect JPG files found in the design. This means that if your assets have a different format, you won't see any changes for those.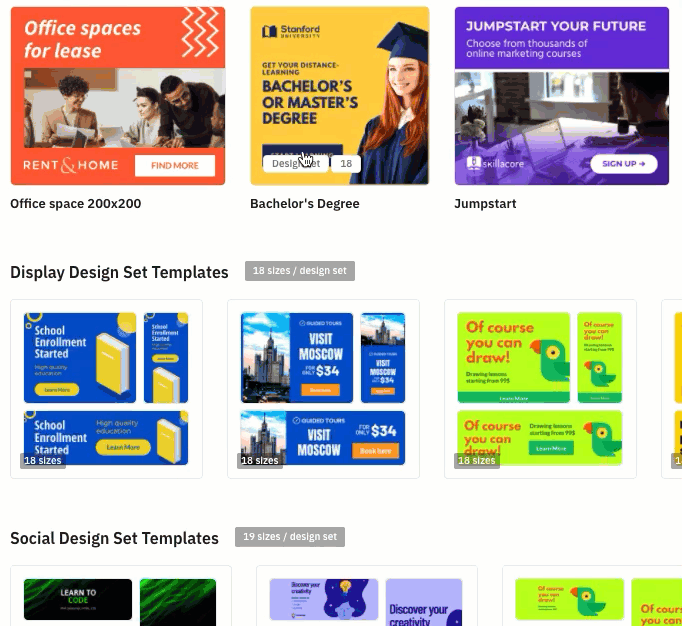 Size Estimation
Once you've finished with all of the settings and design process, you can check the size of the file using the estimator found on the HTML5 card. This will give you a rough idea of the weight of the package, so you will know if further modifications are required based on the requirements of your advertising platform.

Downloading Your Design
Once you're finished with your design, click on Download, locate the HTML5 option, select your Ad Network (if applicable), and click Download. If you cannot find your specific Ad Network, you can always use the Standard version but remember that some platforms might not support a standard package.