If you're using Display & Video 360 (DV360) as your DSP, you're in luck. In this article, we'll show you how to get the ad tags for an entire set from Creatopy and upload them in bulk into DV360 in just a few clicks.
How to Obtain the Ad Tags in Creatopy
Once you've finished designing your set, enable Ad Serving.
From the Ad Serving card, you can:
To obtain the ad tags, we recommend exporting them in a CSV file. To do that, click Download and select Download as CSV.
A CSV file will be saved to your computer. Keep track of it, as it will be needed for the next part when we head to Display & Video 360.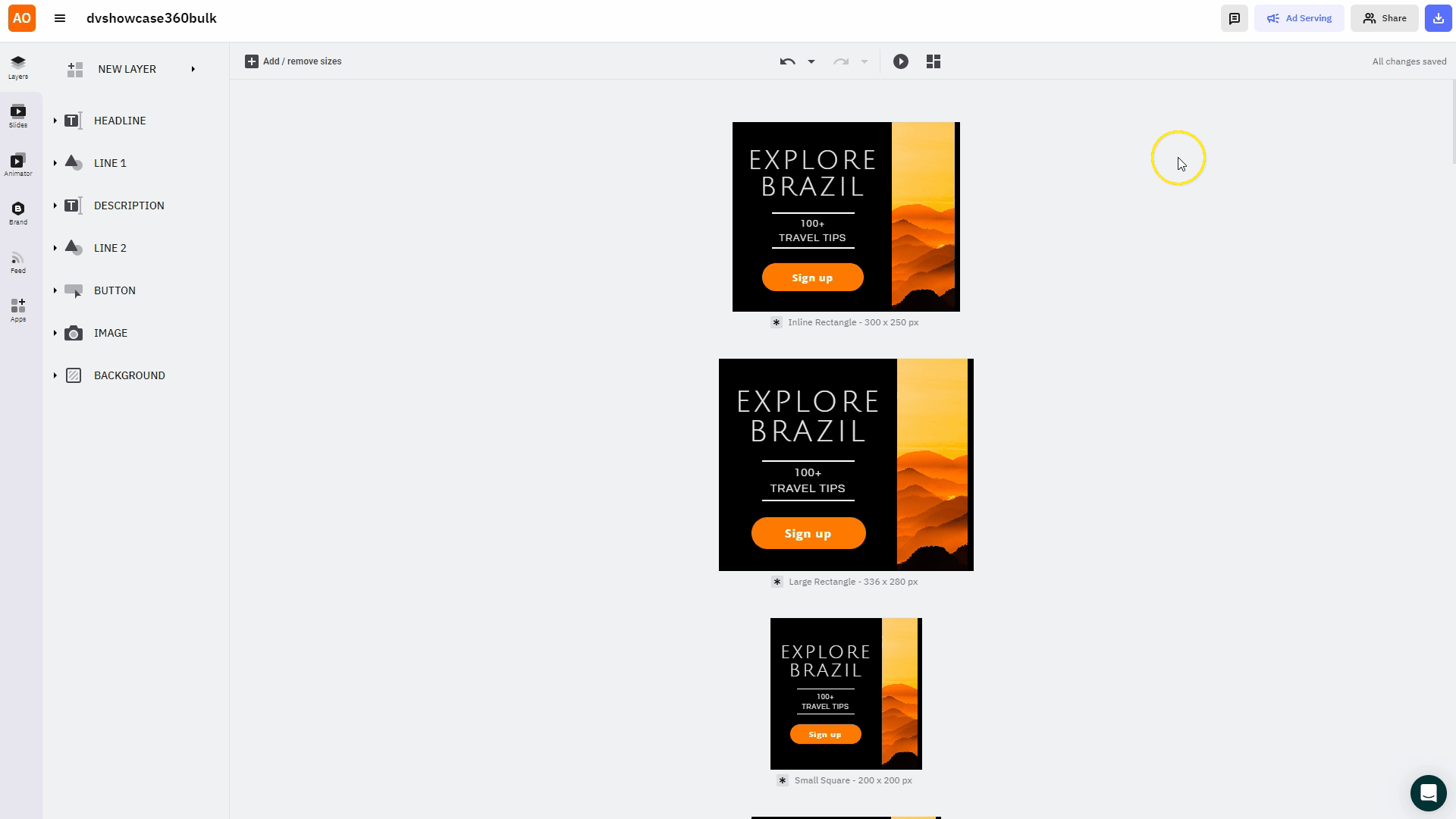 How to Upload a Design Set in Display & Video 360
Open your Advertiser of choice.
Go to Creatives.
Click New.
From the dropdown menu, go to Bulk ad creatives, and select Third-party display.
Click Upload Spreadsheet.
Select the CSV exported previously to your computer from Creatopy.
Click Save.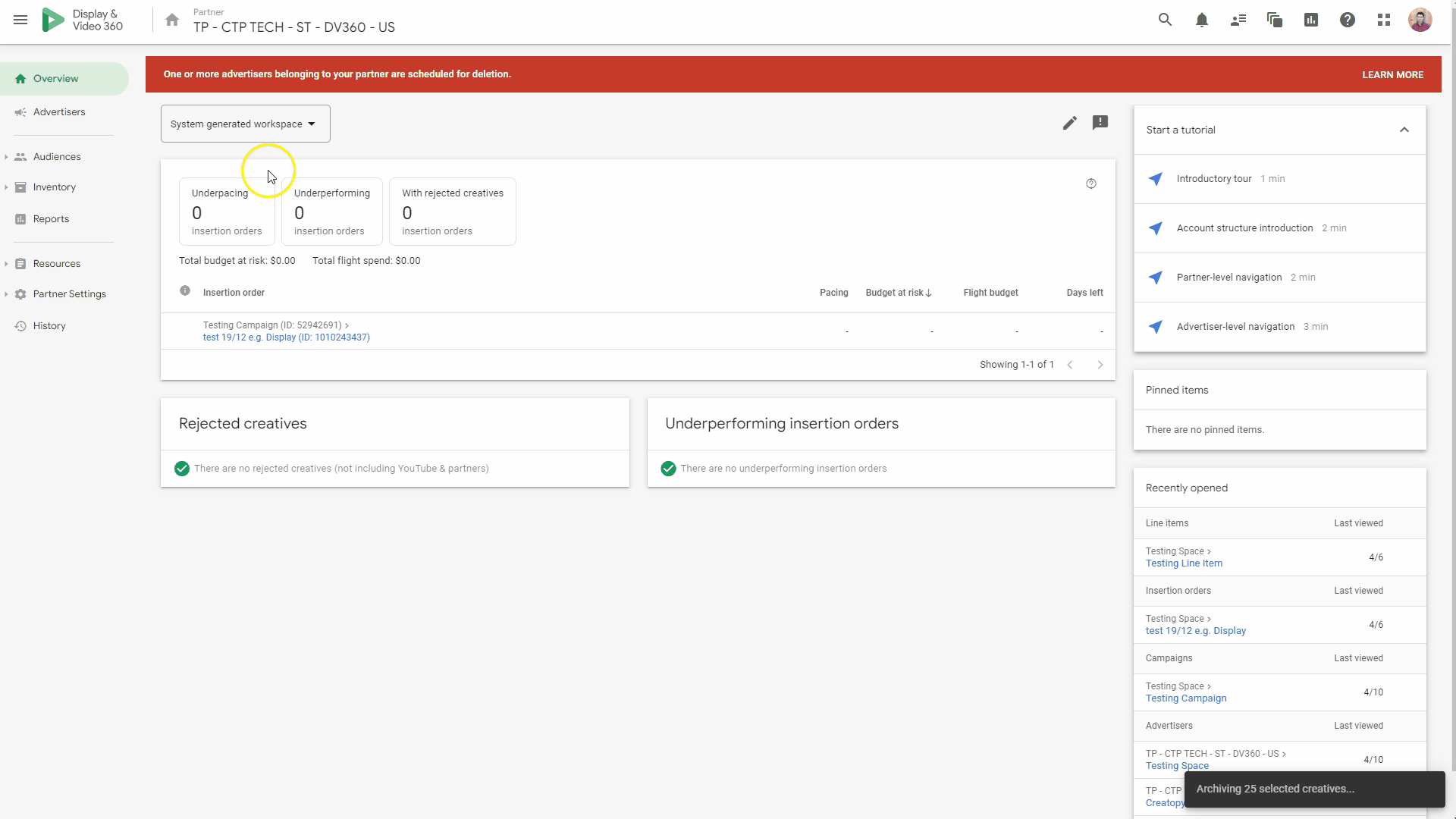 Important¹: Adding a ClickTag URL will fill the Landing Page URL column in the CSV, which is a required step when saving the CSV in DV360.