An excellent technique to give your designs a dynamic vibe is to animate certain elements. Text animation can aid in grabbing the audience's attention and enhancing their capacity to remember the content.
This article will show you how to add the Shadow Pop animation to your text elements in a few easy steps:
Click on the Text Element¹ from your design.
Bring up the Timeline from the bottom right side of the screen.
From the Layers section, find the Text Element to which you'd like the animation applied.
Click on the Build-In Animation².
Select Shadow Pop.

Click Advanced Mode to customize the Ease Type, Tween Type, Direction, Alpha, Shadow Color, or Shadow Length.

Click the Play icon to roll out the animation.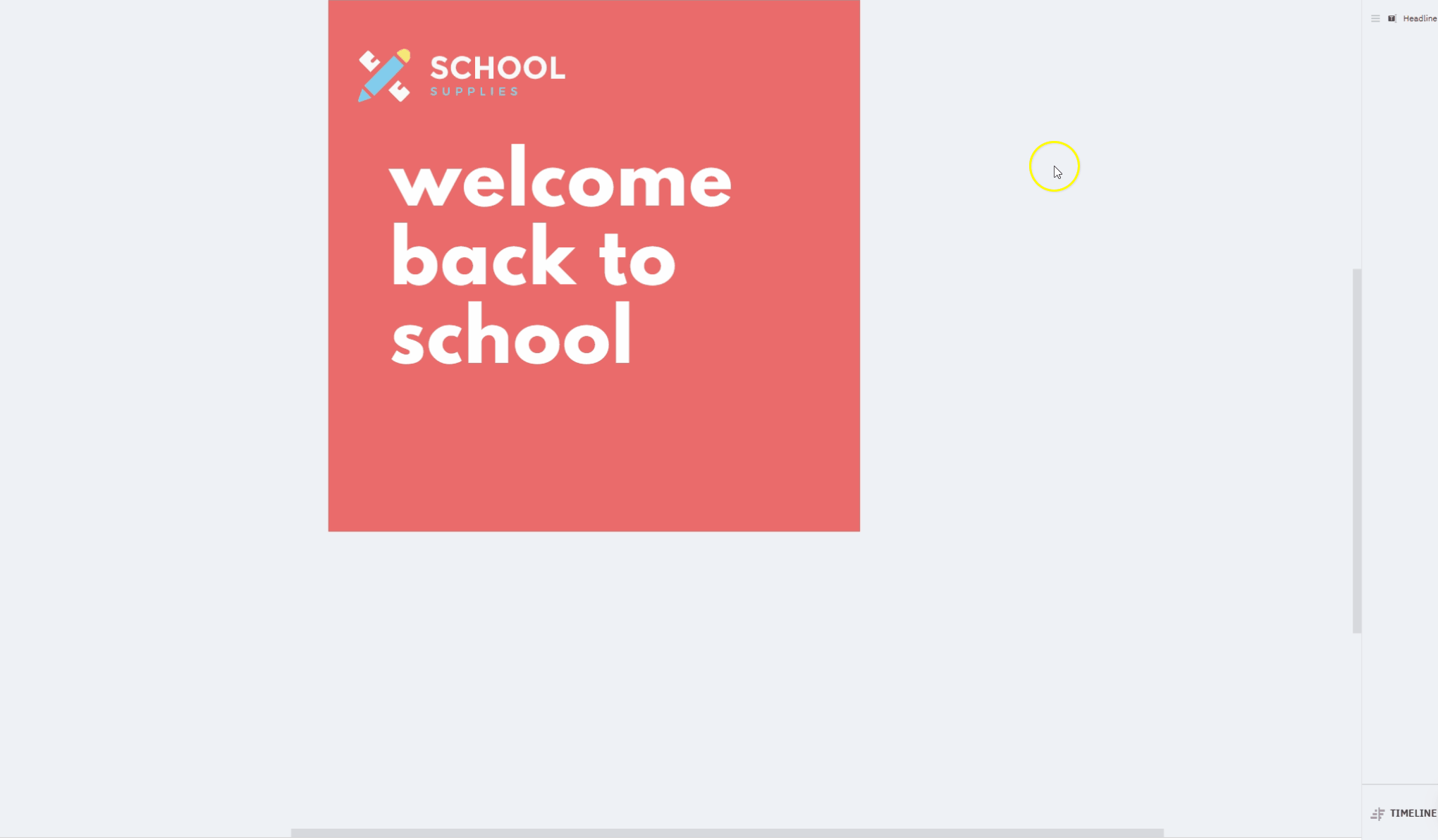 Important: Increasing Alpha to 100 - any layer, any animation type - will make the element visible at all times, even if the element animates later in the design.
Note¹: The Shadow Pop animation can't be used with bullet points or strikethrough.
Note²: The Shadow Pop animation only works on the Build-In animation.