In this article, we'll introduce you to Creatopy's homepage, also known as the Dashboard, where your creative journey starts. From here, you can navigate to Projects, Brand Kits, Templates, and Shared with me section.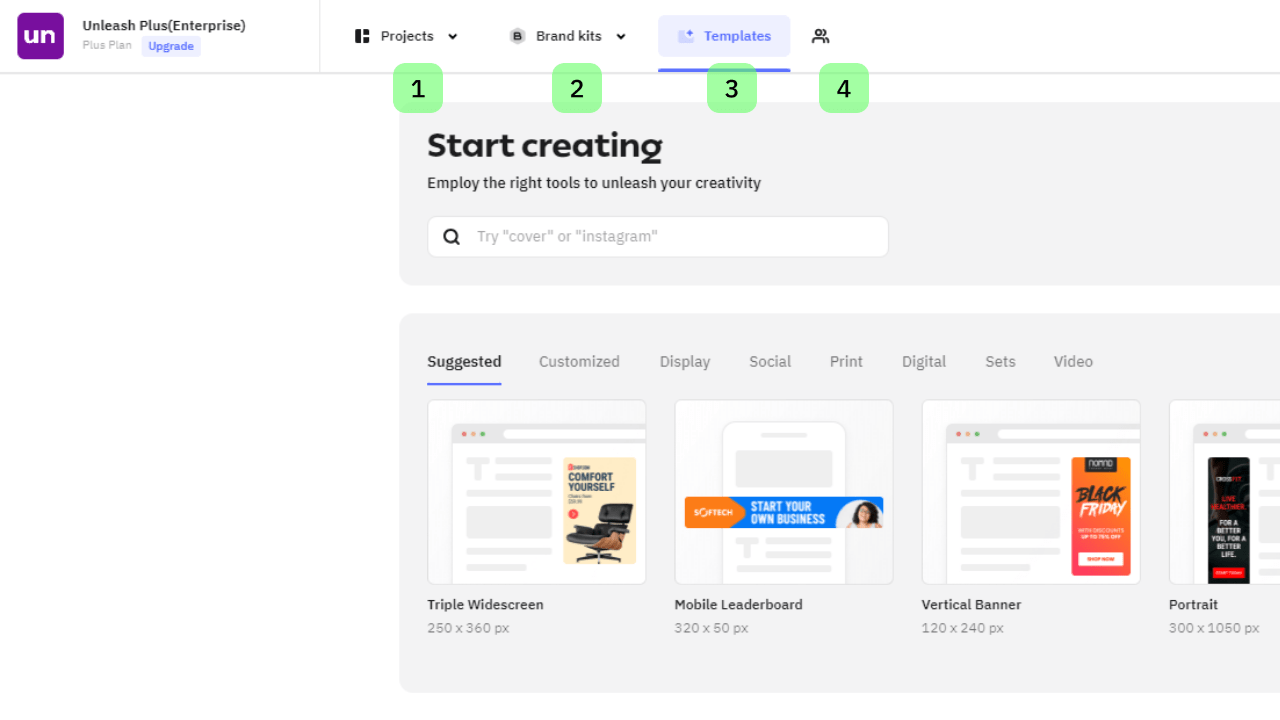 Projects
Collaborate and organize your work into projects and folders. Assign editors to specific projects for an easier workflow.
Brand Kits
Brand Kits enable the swift and efficient creation of designs by importing assets like logos, colors, typography, and licensed elements to ensure brand consistency.
Templates
You can explore our templates and choose the perfect one for your ad campaign. Select the type of size or set you want to work on and select in what project you'd like to save it.
Shared with me
Here you'll be able to find the designs that have been shared with you by your team members.