When creating an ad is important to have text formatting in mind as it can affect how viewers perceive and respond to the ad. Proper formatting can make the ad more attractive, clear, and effective in achieving its intended goals.
Types of Text Formatting in Creatopy
Alignment. Align your text to create a more visually appealing design or to make the text easier to read.
Casing. Essential to keep this in mind as it can affect readability, style, and the meaning of a sentence. Different situations may call for different types of text casing, such as using title case for headings and uppercase for acronyms.
Emphasis. Apply bold, italics, underline, and strikethrough to emphasize important words and help indicate the text's tone or mood.
Listing. Utilize listing to present information in a structured and easy-to-read format.
Scripting. Transform highlighted text into superscripts and subscripts.
Spacing. Use text spacing to help readers scan and read the text more quickly, improving comprehension and engagement with the content.
Color. Apply text color to enhance the visual appeal of the text.
How to Change Text Formatting
Select the text layer.
From the Properties bar, go to Text.
The Text card opens from where you can adjust text formatting.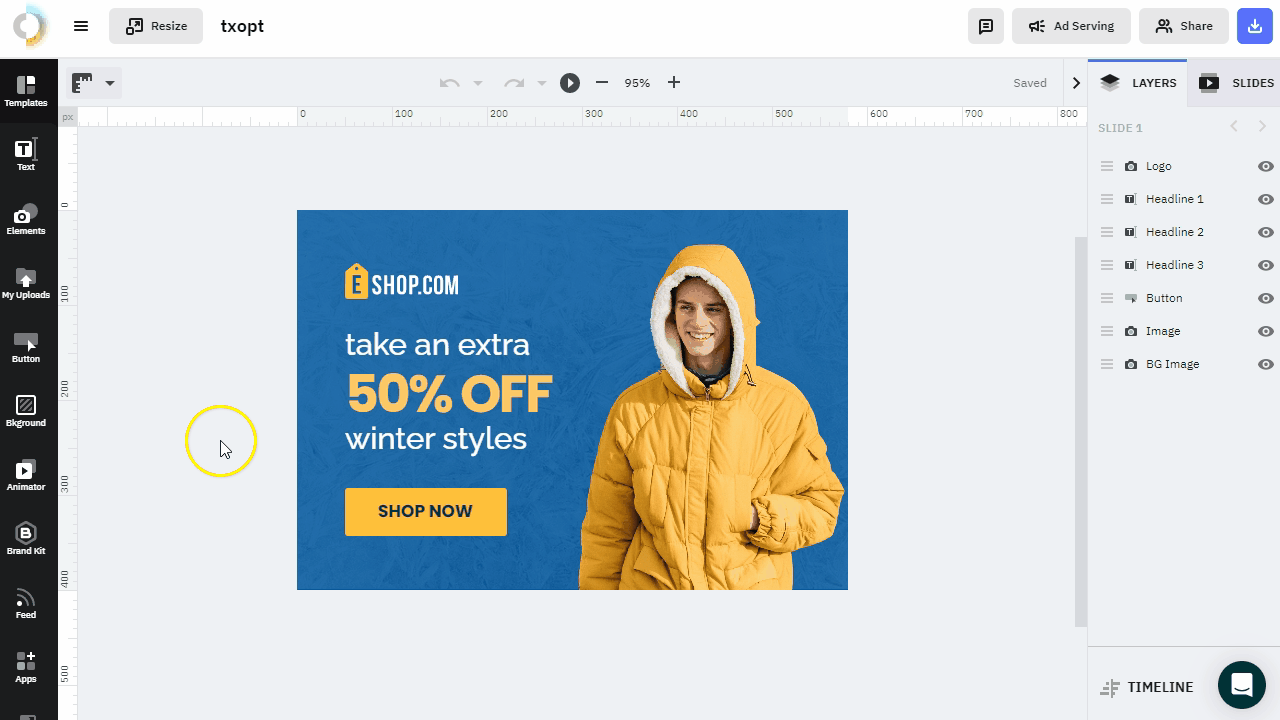 Important: Text alignment applies to the entire text box. Listing only applies to paragraphs, while the rest of the options can be used at a sub-section level.