With the help of the Weather Widget, you can tailor your ads and give a unique message that ultimately makes people pay attention and drive them to make a purchase.
Weather effects like fog, rain, and snow let you target your customers in real-time and promote your product.
You can apply weather effects to your designs without having to code or manually add and animate many images one after the other to get the desired result.
How to Use Weather Effects
Below you'll find a scenario on how to add a weather effect using the Editor.
From the Toolbar, go to Elements.
Click on Widgets.
Select Weather.
To make changes to the widget, you can go to the Tooltip.
Go to Settings.
From here, you're able to make Preset adjustments
Additionally, you can adjust the Size, Speed, Density, and Opacity.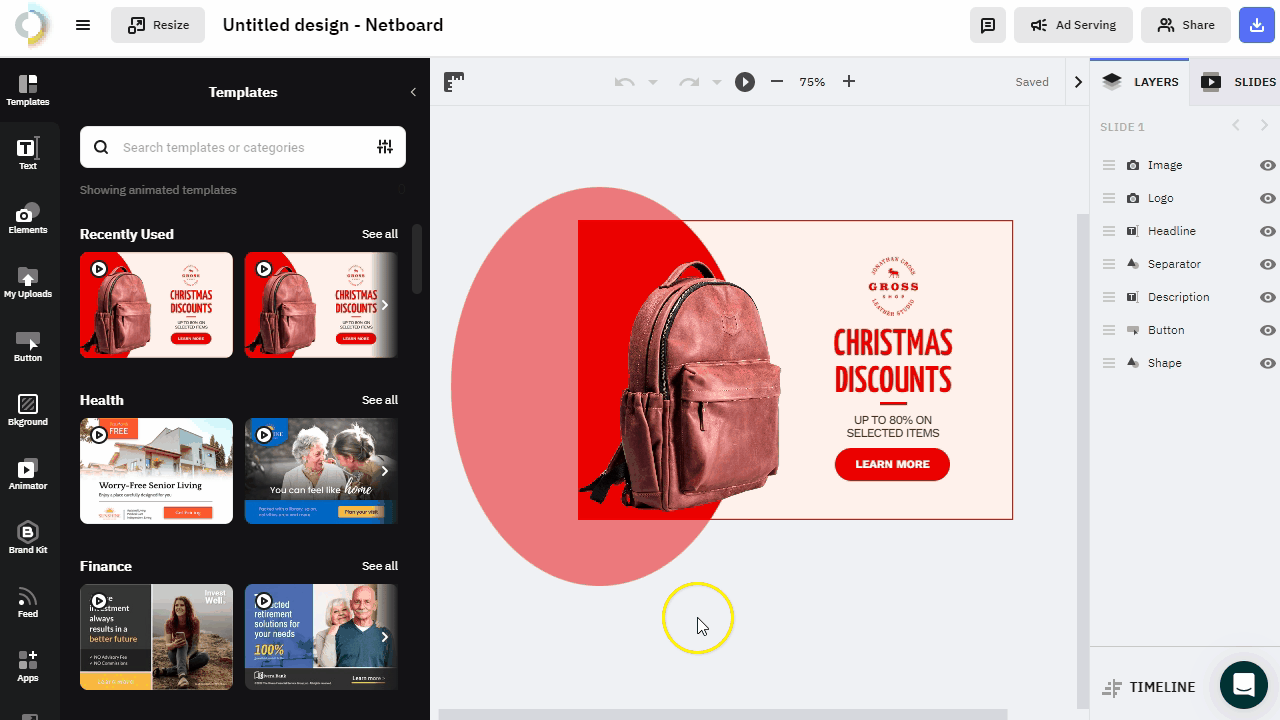 Of course, you can also add a weather widget from the Generator by following this path: Open the design set > go to the Toolbar > select New Layer > click on Widgets, and select Weather. All that's left to do is to adjust the position and scale accordingly, and once done, click Apply and customize.
Important: If you download your design in HTML5, the effect will appear in the media folder in PNG format.