If you're using Adobe Photoshop or Illustrator in your creative process, you can upload PSD files on Creatopy. This article will review some of the setup, limitations, and requirements to ensure a smooth design transition between the two platforms. Check out this link to find out how to upload a PSD file on Creatopy
Before We Begin
Set up the following to ensure a smooth design transition between the two platforms.
In Creatopy
If you plan to work with custom fonts in your PSD file, upload that font in Creatopy before uploading the finished PSD file; otherwise, the system will assign a random font to your design.
In Adobe Photoshop
Duplicate and work on the duplicated design you plan on uploading to Creatopy.
Set the color mode profile to RGB / 8-bit channel. Also, we recommend using the sRGB color profile before saving the file and uploading it to Creatopy. Follow this path to make the changes: Edit > Convert to Profile > A pop-up window will open, and under the Profile section, select sRGB from the dropdown menu > Click OK.
Rasterize every layer¹ individually. Depending on what type of OS you're using, you can rasterize layers by following these steps.


Windows: Go to Layer > Rasterize > Select Layer Style.
macOS: Go to Edit > Click on Rasterize Layer.
Requirements and Limitations
The file size limit is 400 MB.
The maximum resolution supported is 3000x3000 px.
Only Adobe Photoshop 2017 or newer versions are supported.
Refrain from using blending modes in Photoshop or Illustrator. If you need to use them, we suggest applying blending modes directly in Creatopy.
Auto leading and horizontal or vertical scaling don't work on text elements.
Hidden layers aren't imported.
SVGs are converted to PNG. Any color overlay used won't be recognized In Creatopy.
Rotation only works for text elements.
Text tracking isn't rendered correctly and is not interpreted as letter spacing.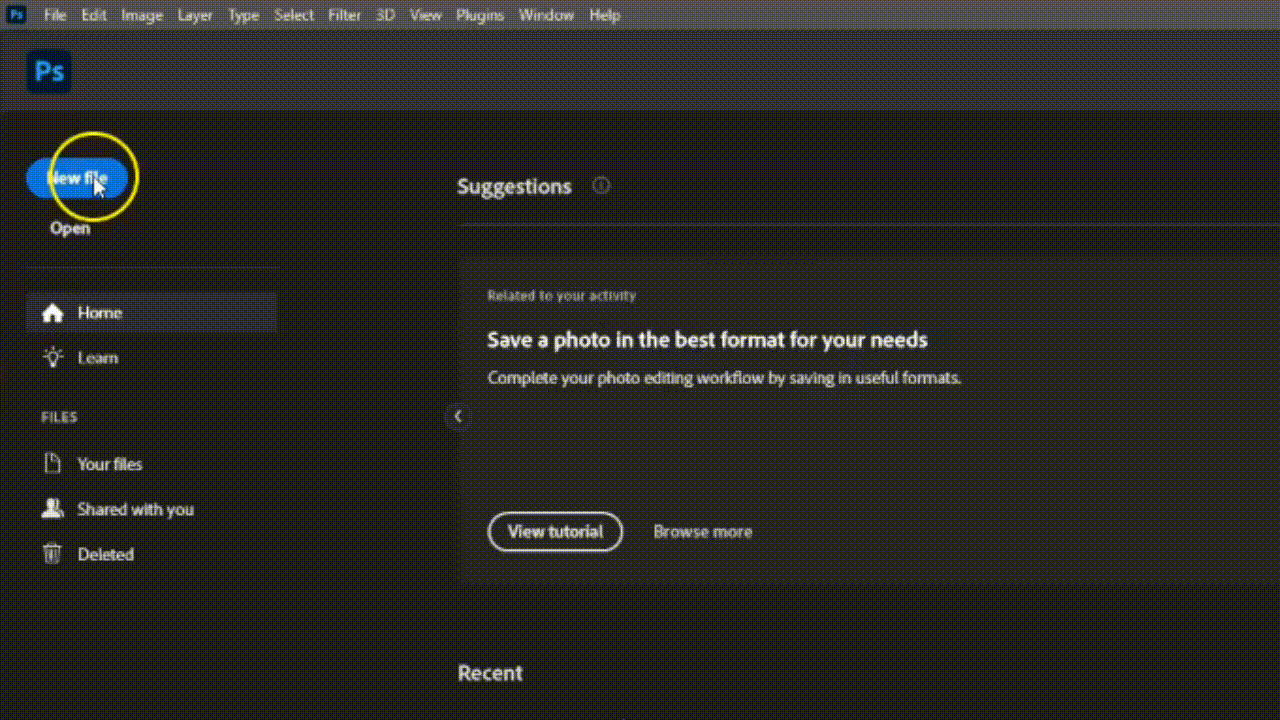 Note: If you prefer to use Illustrator instead of Photoshop, here is how you can generate a PSD file from Illustrator in two simple steps:
Group every single layer individually. Rename the layers for easier identification and a smoother workflow.
Go to File > Export > Export as > Photoshop. When the export window opens, set the color mode to RGB and enable the Write Layers options.
Note¹: When working with Clipping and Layer Masks, an extra step is required after rasterizing them.
Clipping Masks: - Select Merge Clipping Mask by right-clicking on the layer.
Layer Masks - Select Apply Layer Mask by right-clicking on the layer.
Important: While you can upload a PSD file in Creatopy, please remember that the platform does not support exporting your work as a PSD file. Here you can check the available download formats.
Important*: If you use Photoshop alternatives (e.g., Affinity Photo, Procreate, Photopea, Krita, Sketch, GIMP, etc.) and you're trying to upload them in Creatopy, you will need to save them as PSD files in any of the Adobe suite applications (Photoshop, Illustrator, etc.)