Ad design is an art and science that requires careful consideration of various elements to influence the viewer's behavior. Two of the most crucial components in ad design are a sense of urgency and the fear of missing out (FOMO). In Creatopy, you can bring these elements to life by using the Countdown Widget.
How to Use Countdown Widget
Below you'll find a scenario on how to add a countdown widget using the Editor.
From the Toolbar, go to Elements.
Click on Widgets.
Select Countdown.
To make changes to the widget, you can go to the Tooltip.
Go to Settings.
Select the type of countdown you want to use:

To date. Select the date from the dropdown menu, adjust the time, and choose the correct timezone for your campaign.
From number. Input the number from which you'd like to countdown to start.

Additionally, you can make Typeface and Color adjustments from the Countdown's Tooltip.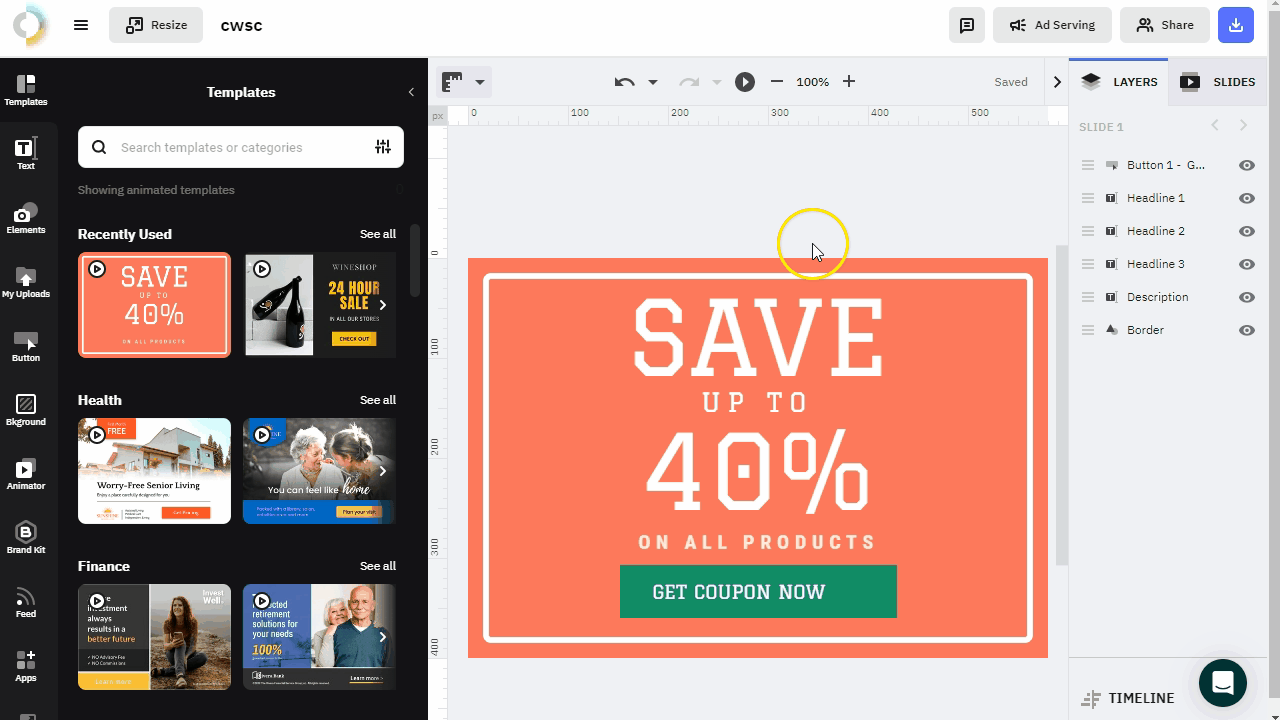 You can add a countdown widget from the Generator by following this path: Open the design set > go to the Toolbar > select New Layer > click on Widgets, and select Countdown. All that's left to do is to adjust the position and scale accordingly, and once done, click Apply and customize.
Note: We recommend using HTML5 as an export format, which works best with countdown timers. If you choose an MP4 format, the timer will stop just as the video ends.