Custom Templates are designed to help you and your team save time, manage tasks smoothly, and optimize productivity over time. We aim to streamline the creative processes with custom templates and provide consistent quality throughout a project's lifecycle. Using custom templates, you can optimize your team's productivity and achieve repeatable success on all your projects.
How to Create Custom Templates
You can create¹ a custom template using two methods, allowing you to choose which works best for you.
From a Project
Go to a Project.
Select a design.
Click on the More icon.
Select Add to templates².
The Template will be added to the same Project under the Custom templates section.
From Editor/Generator
Open the Design / Design set.
Click on the Menu icon.
Select Add to templates.
A pop-up window opens from where you can choose:

Edit Design. If you wish to continue editing the current design without any changes being applied to the template.
Edit Template. You're sent to the Template Editor, where changes will be applied to the template and not the original design.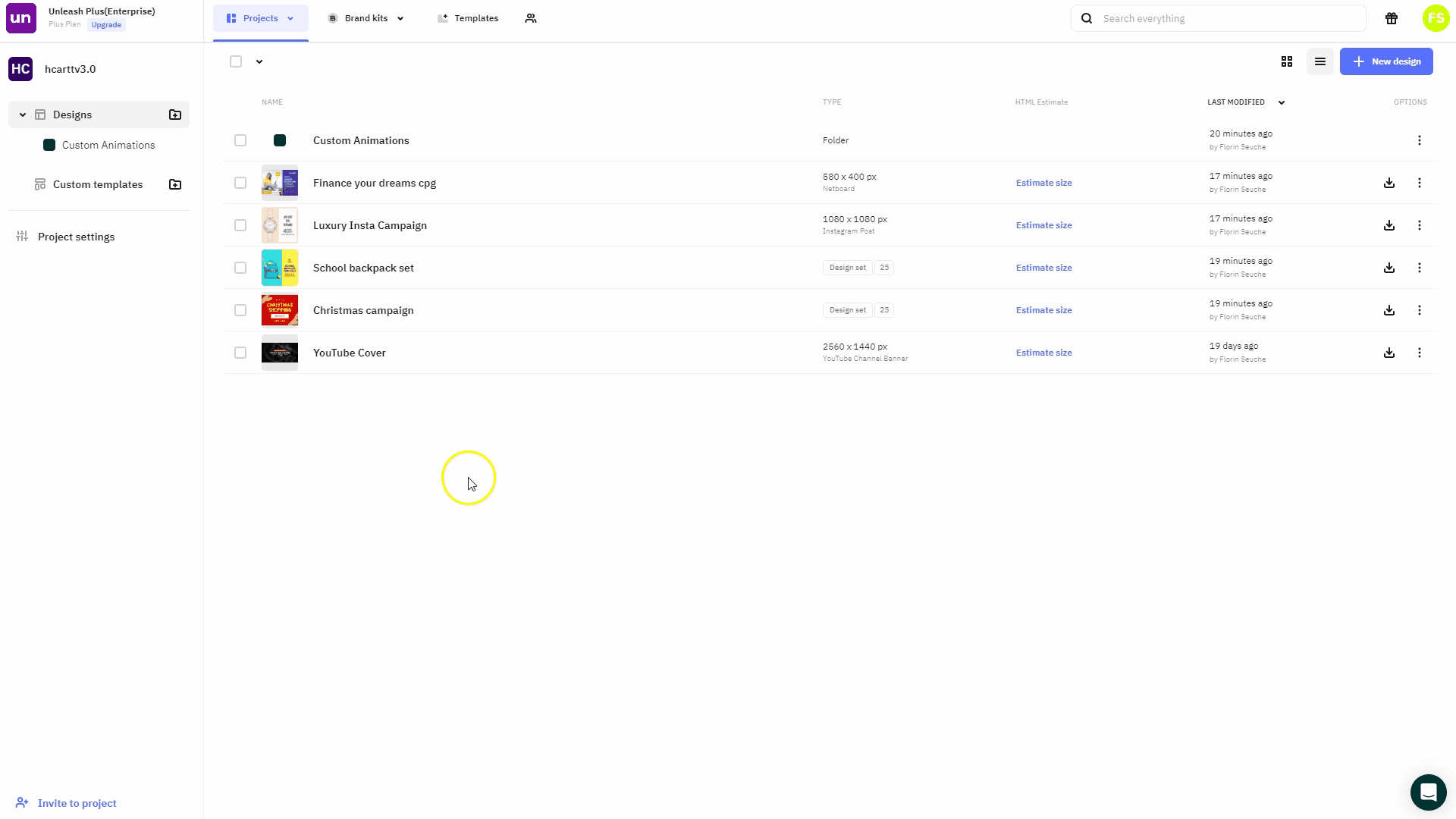 Where are the Custom Templates Stored?
When a custom template is created, it will be sent in the same Project and found in the Custom Templates section, on the left-hand side, underneath Designs.
Go to Project.
Go to the Custom Templates section.
Select the Template.
A Preview page opens, from where you can:

Create from template³ - Creates a copy based on the template (the template won't be altered)
Edit template - Use when you want to make adjustments to your template.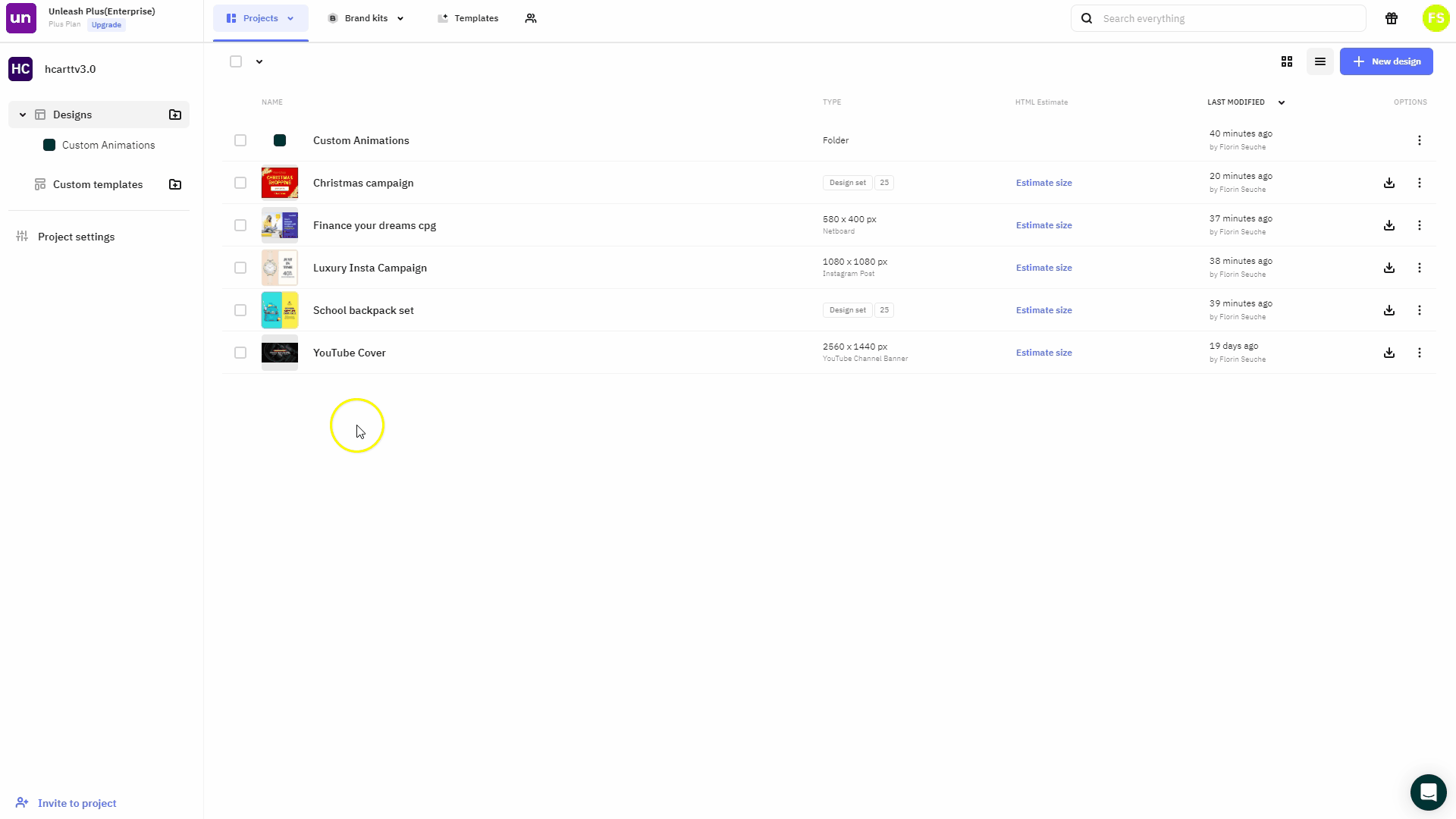 Note¹: Custom templates can be created by the following roles: Team Owners, Admins, and Template Designers.
Note²: The option to create custom templates is only available to designs within a Project.
Note³: The designs created from templates will have the exact sizes as the templates, but you can use the Resize function to change the initial sizes of the design.