How does it work?
Our current tracking methods include various third-party tracking mechanisms called tracking pixels to gather insights about creative performance such as impressions and clicks.
What is a tracking pixel?
A tracking pixel is a small picture that can be used in a display ad to signal your tracking tools as it loads, indicating usage. It is usually transparent and covers an area of 1 pixel, hence the name tracking pixel.
What levels of tracking do we support?
We support multiple levels that represent specific moments in the serving cycle. For each category, you can insert up to five URLs which can be added only once in each category, so you cannot add the same URL twice in a specific category.
What event types can we track?
Requested impressions -> Triggers the tracking pixels when the creative is first requested from the Creatopy servers.
Loaded impressions -> Triggers the tracking pixels when all the assets inside the creative are loaded and are ready to be displayed to the user.
Displayed impressions -> Triggers the tracking pixels when the first slide from the creative is displayed to the user. Additional slides or longer animations will not influence triggers.
Clicks -> Fires the tracking pixel when the user clicks anywhere in the creative.
How to set it up?
To start using external tracking you will first have to generate a tracking URL. This is generally used to count the number of impressions or clicks and is usually generated from the tracking tool that you are using. This can either be internal or through a third-party application.
Once you've generated your link, head over to the Ad Serving panel and click on Set URLs next to External Tracking.
Insert your tracking URLs into your categories of choice and hit Save.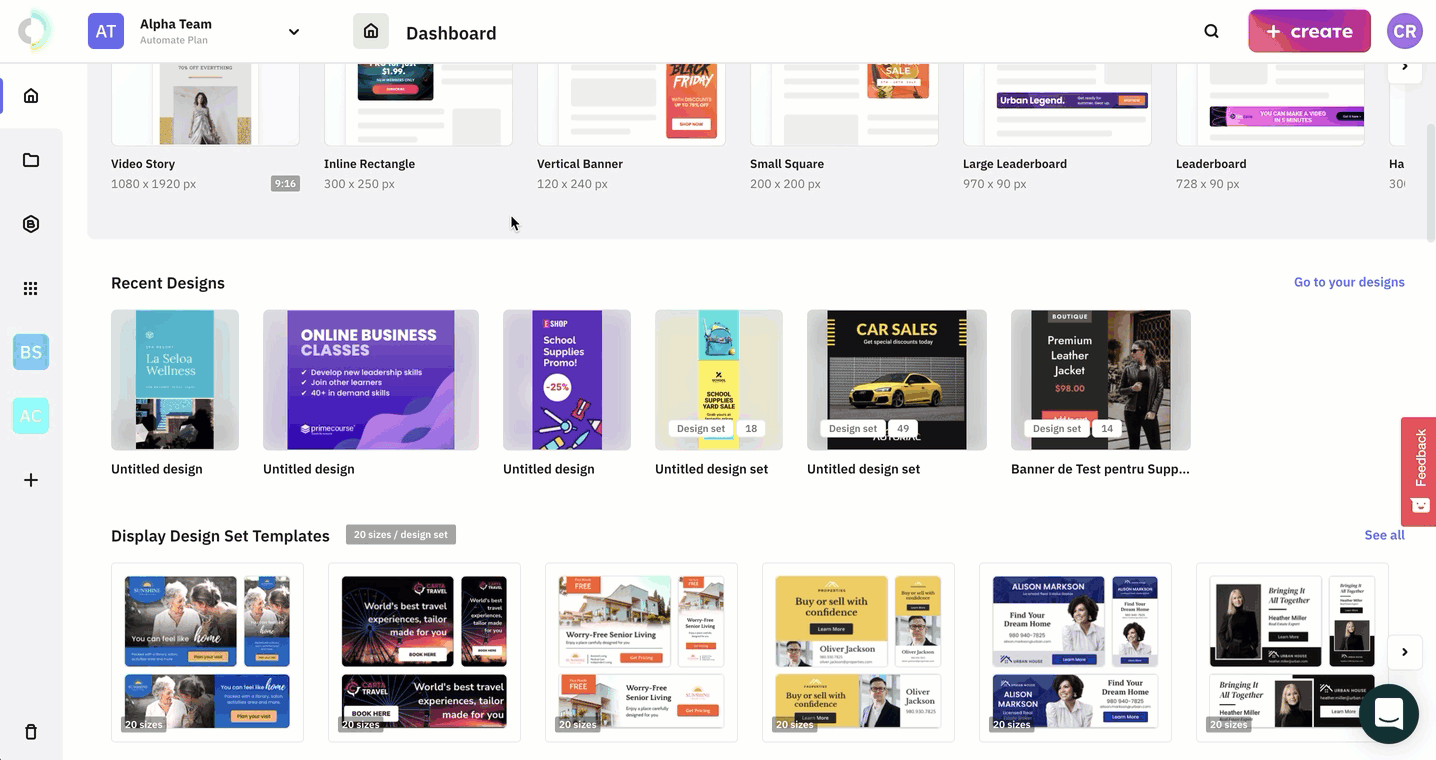 If you have any live campaigns the trackers will automatically begin to capture the requested information without you having to reupload the ads. Whenever you need to make changes, you can just follow these steps mentioned above and everything will automatically update, live.