Edit, animate, and scale up your PSD files using Creatopy without any Photoshop or other advanced design skills. Please check this article to learn more about the requirements of uploading a PSD file.
How to Upload a PSD File
Click on New design.
Select Upload a PSD file.
Locate the file on your computer.
Choose whether to bring all or specific layers from your creative.
Click Upload & create.
The PSD will open in the Editor.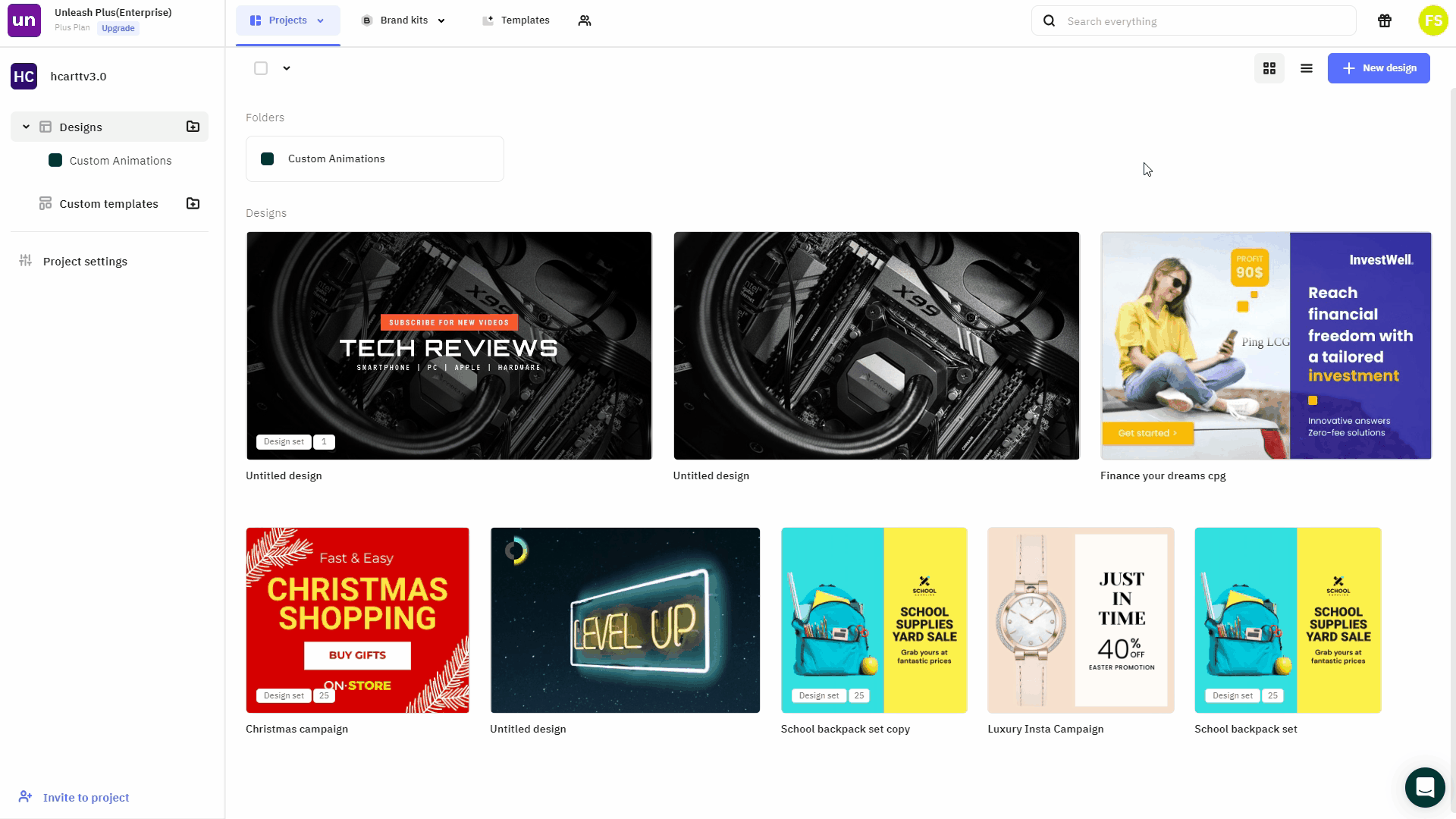 Note: You can upload a PSD file from AdStudio as well by following this path: From the Toolbar, click on Brand Kit > click on Upload files. You can also drag and drop the PSD file directly into Creatopy.
Important: You can't upload a PSD file from the Generator.
You can check out this video tutorial on how to create a design set using a PSD file.