A well-chosen image can have a huge impact on the message you're trying to send out through your designs, so we're giving our users access to the biggest stock image library available. Pictures are powerful elements in advertising. They capture the core of your messaging and make it easier for your audience to grasp its meaning.
Our Shutterstock integration allows for seamless deployment of images from the Shutterstock repository straight into your very own creations without having to leave Creatopy.
To get things started, you can access the integration from the Elements section in the Editor's toolbar or through the Add new layer button if you're creating multiple designs at once.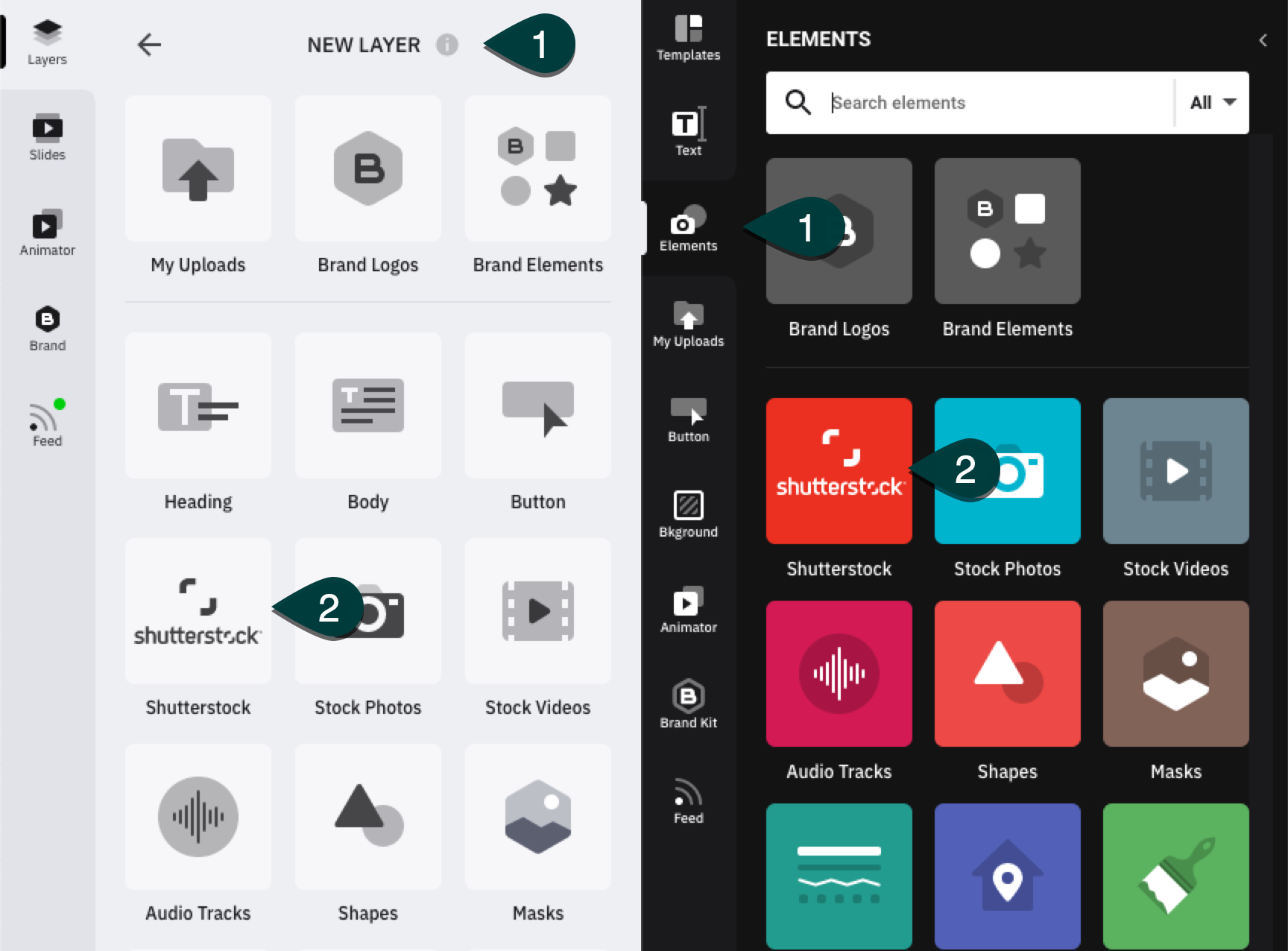 Once you've selected Shutterstock, you can filter your images to find the one you want quickly.
You can sort pictures by relevance, category, orientation, or other characteristics such as age, gender, or ethnicity. Then, find the picture you need in seconds by playing around with the filtering criteria and combine them with search terms to boost your efficiency.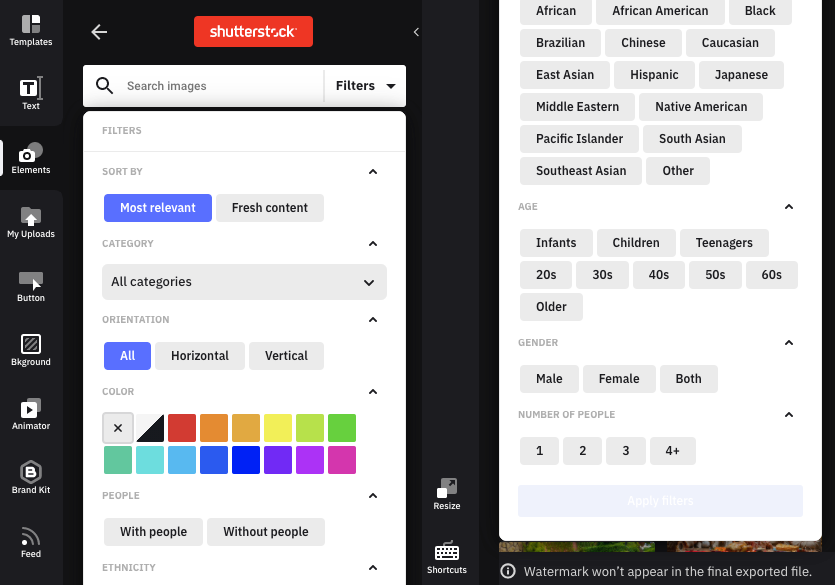 If you've applied an image to your design, you will notice it came along with a watermark, but don't worry, the watermark is only visible in the Editor and in preview mode. Once you export the asset, it will clear out. You can see this information displayed next to the info icon at the bottom of the list of photos.