Pictures are potent elements in advertising. They capture the core of your message and make it easier for your audience to grasp its meaning. Our Shutterstock integration allows for the seamless deployment of images from the Shutterstock repository straight into your creations without leaving Creatopy.
How to Use Shutterstock Images
Open your design or design set.
From the Toolbar, go to Elements.
Select Shutterstock.
Use the Search bar or Filters for a refined search.
Once you find the perfect image, click on it, and it will be added to your design¹.
Adjust the image as needed.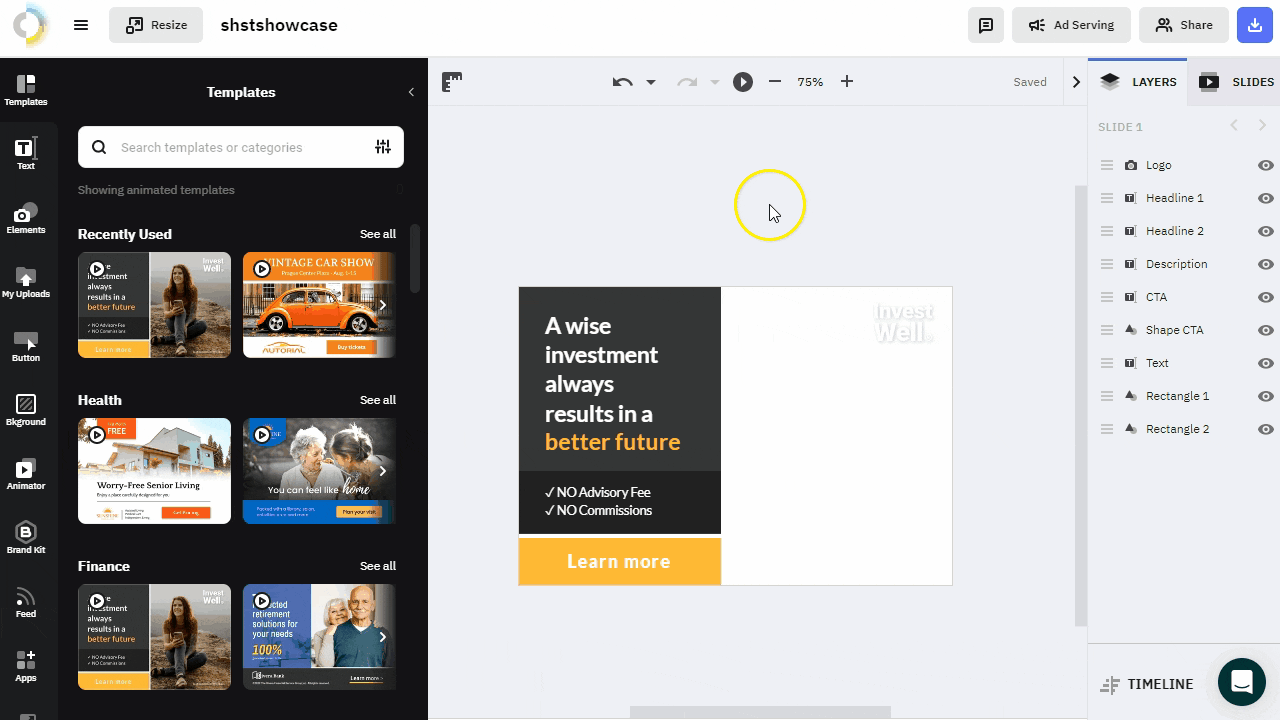 Note¹: Once an Image is applied to your creative, you will notice a watermark. The watermark is only visible while working on the Editor, Generator, or Preview page. Once you export the asset, the watermark will clear out.