Our Quick Search feature enables you to locate specific areas in Creatopy and allows you to easily find your creative assets and rapidly initiate actions in the platform.
Quick search actions
You can initiate 3 types of actions with the Quick Search button:
Locate and perform actions from designs, folders, and templates;

Locate and perform actions from all areas relevant to workflow management (projects, teams, and Brand Kits٭);

Start the creative process from existing or custom design types and sizes.
Where to find the Quick Search, and how does it work?
The Quick Search button is located on the upper right side of the Dashboard, in the header bar, next to the Create button. You can also bring it up using the CTRL+F(Windows) / CMD+F(MacOS) keyboard shortcuts.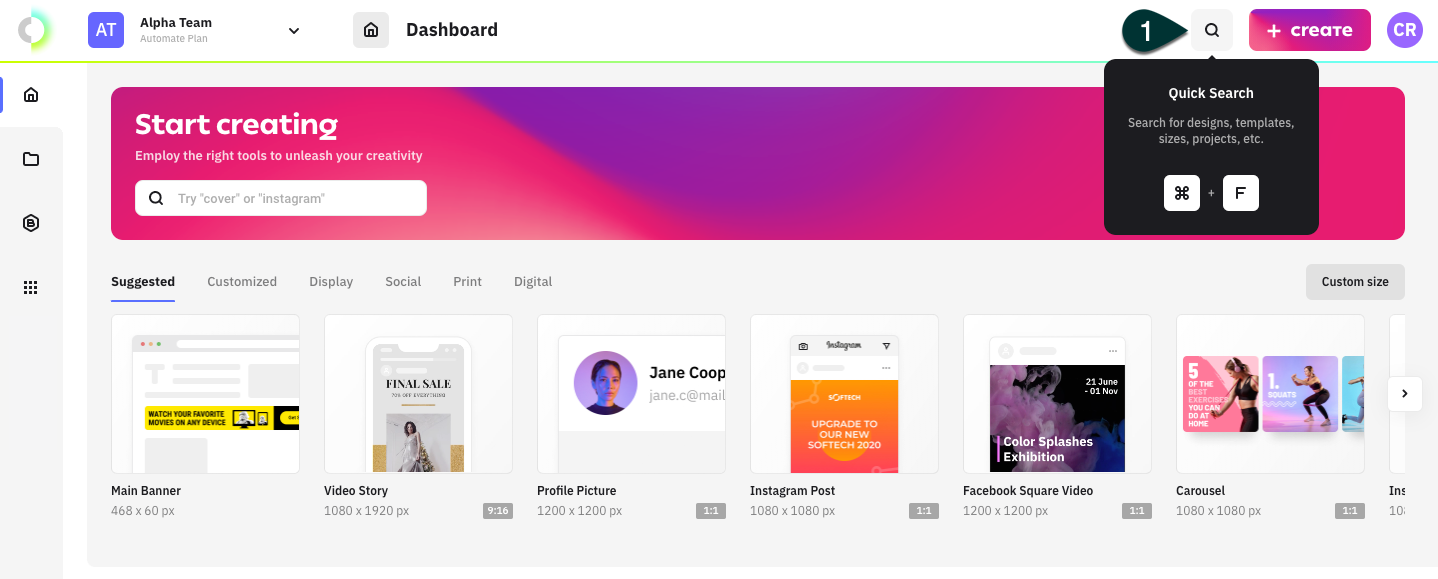 Clicking the Quick Search button will open the main action categories and you can also type in your search term to see the results.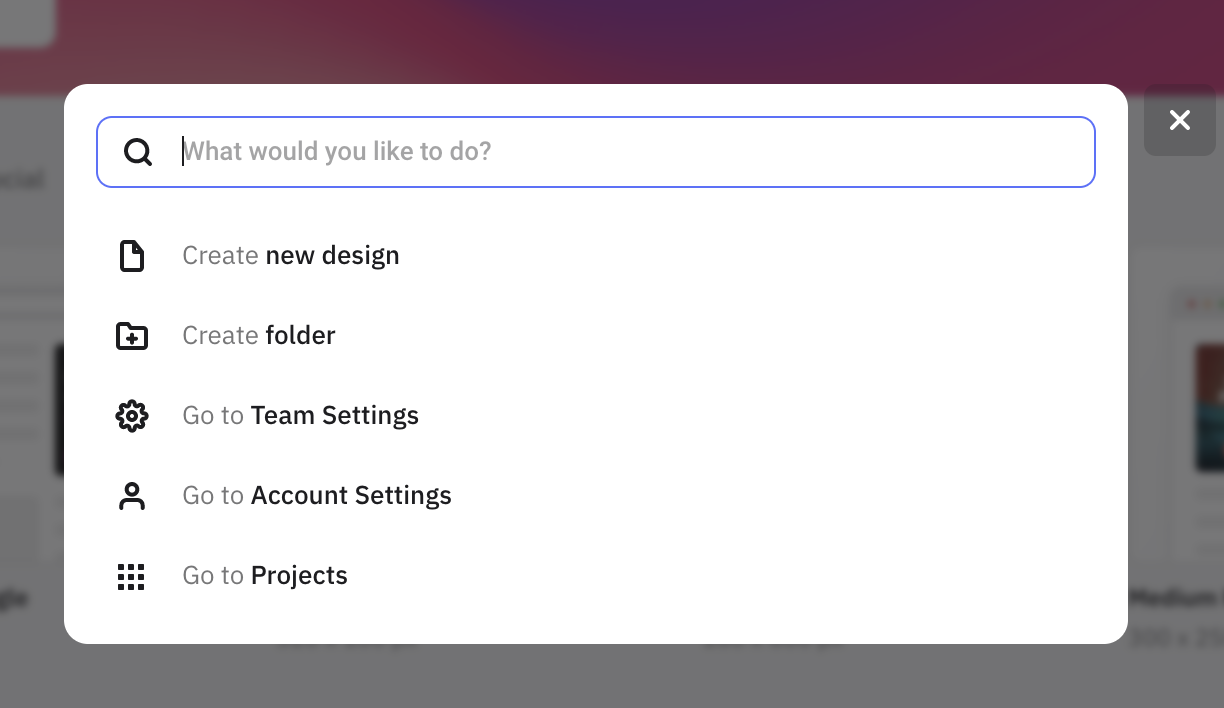 Typing a search term will generate a scrollable list of relevant actions related to the term - like opening a design that contains your term or accessing a corresponding design size.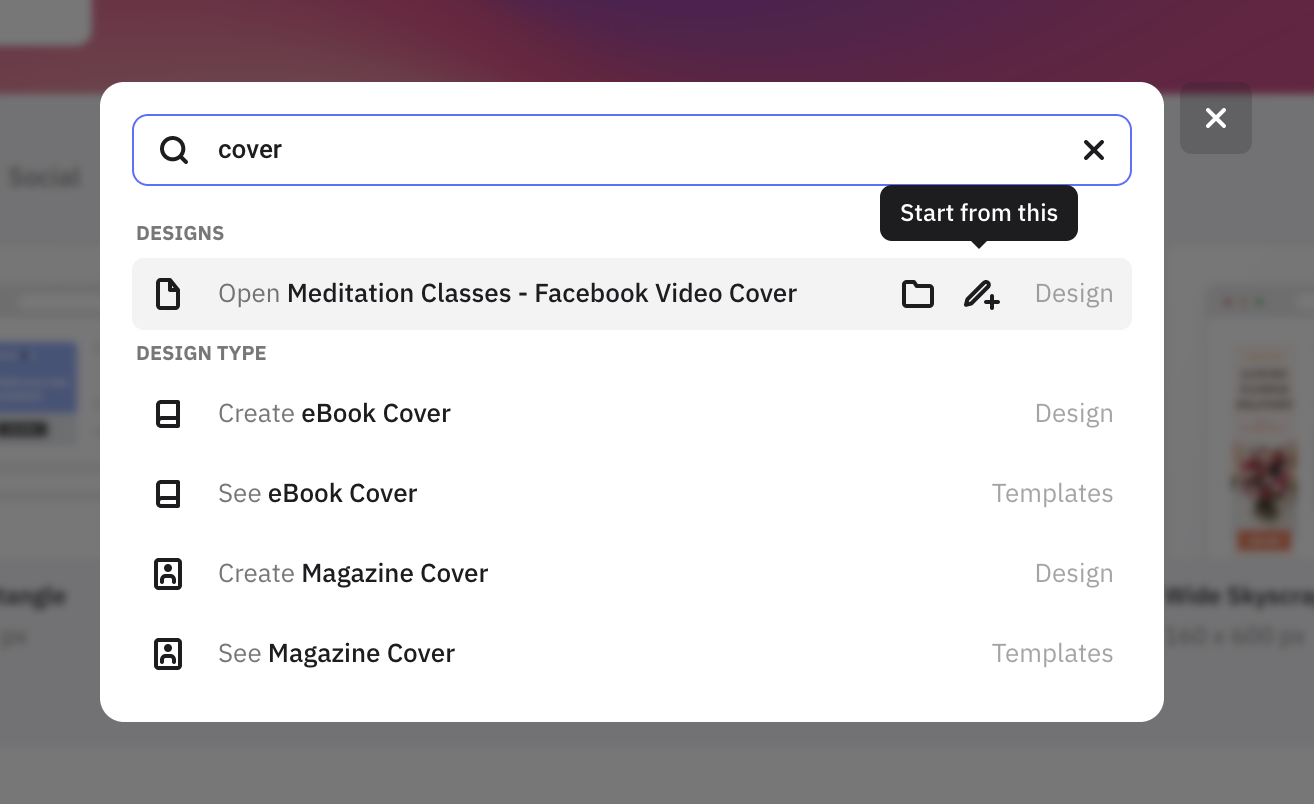 When existing designs or design sets are listed in the suggestions list for your search term, hovering your mouse over them will generate two additional options: go to that specific design's location and start creating from that very design.
٭The teams and Brand Kits related actions will be available starting 13.05.21.