Brand Kits allow you to build designs more quickly and efficiently by importing assets, such as logos, colors, typography, and licensed elements to maintain brand consistency. You can easily apply your brand elements to your creatives by setting up one or more Brand Kits based on your needs.
Setting up a Brand Kit allows you to apply whichever element you want to any design, making it simple and efficient for you to create visuals.
You can create a dedicated brand kit for each project you're working on. Furthermore, according to the project you're working on, you can easily switch between kits while editing.
How to Create a Brand Kit
Click on theBrand kits on the top side of the screen.
Click Create a brand kit.
The Brand kit is split into four sections.

Logos. Click thePlus button to upload numerous logos or variants of your logo¹.
Colors. Click Create Color Palette to set up a new palette. Use thePlus button to add colors to the palette².
Typography. You can use the Edit icon to choose the font type you want for the Heading, Subheading, and Body text. Additionally, you can click Upload your font to add your fonts³.
Elements. Click Upload elements to add your custom brand assets⁴, such as photos, illustrations, vectors, or ready-made designs.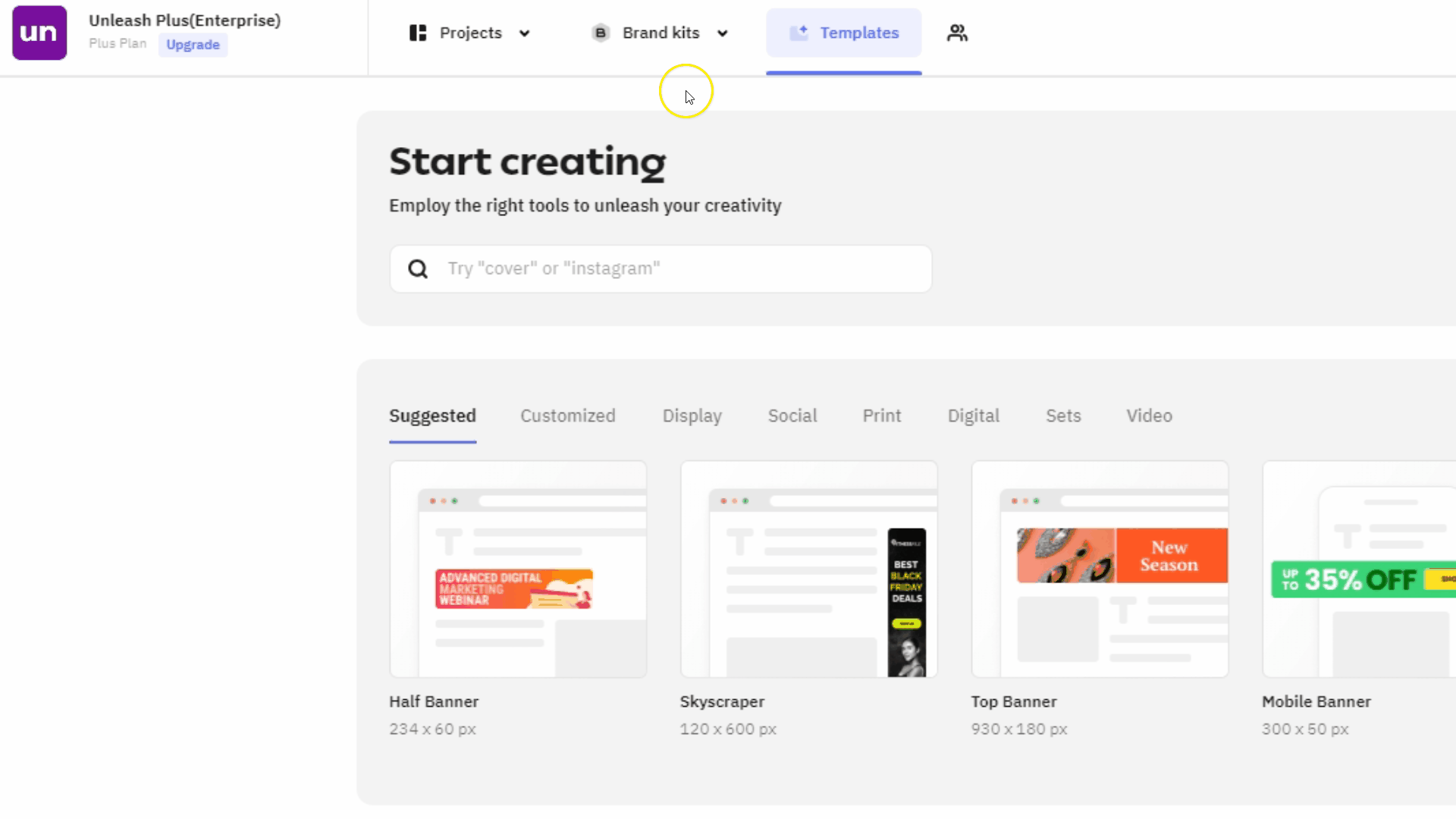 How to Use a Brand Kit
Link a Brand Kit to a Project
Select a Project.
Go to Project settings.
Make sure you're on the Project details tab.
Select the Brand kit you want to use from the Assigned Brand kit section dropdown.
Use the Brand kit in the Editor/Generator
Open your Design/Design Set.
Click on theBrand kit icon, located on the Toolbar.
The Brand Kit section is broken down as follows:

Dropdown menu that allows the selection of different Brand kits.
Elements. Select the element you want to add to the creative.
Logos. Click on any of the logos available, and they will be brought up on the stage.
Colors. From here, you can use the Shuffle functionality to apply different palette variations to the layers from your design.
Fonts. Select the type of text you want to apply to the design.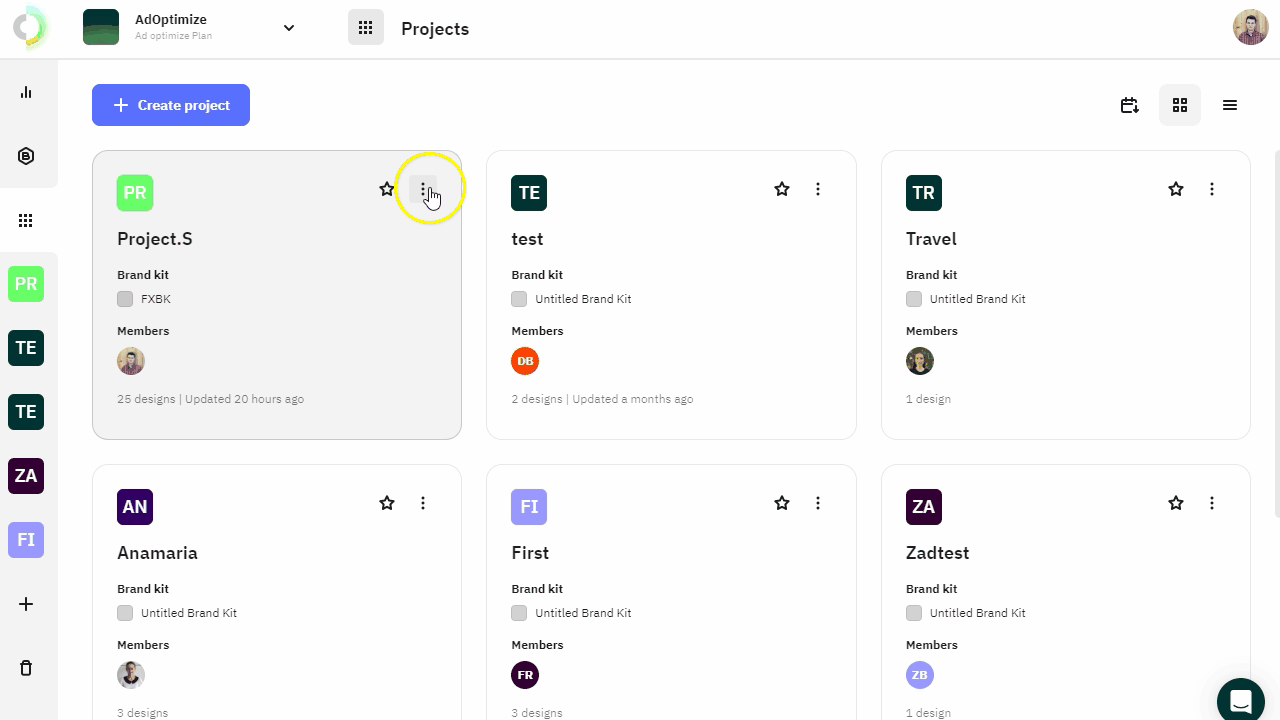 Note¹: The accepted size for each file is a maximum of 10MB. The accepted file types are JPG, PNG, and SVG.
Note²: You can create a maximum of 10 palettes, and each palette can have up to 50 unique colors.
Note³: You can upload any fonts you wish as long as they have an OTF or TTF format.
Note⁴: You can only upload 30 elements at a time, and here you can check the types of file formats that can be uploaded.