Audio is essential in ad design as it can significantly enhance an ad's overall impact and effectiveness. A well-chosen soundtrack can evoke emotions, set the tone, and create a memorable experience for the audience. Moreover, audio can also help capture viewers' attention and increase overall engagement with the ad, making it a crucial component for advertising campaigns to consider. Whether it's a jingle, background music, or a voiceover, the right audio track can make all the difference in the success of an ad.
How to Add an Audio Track
Below, you'll be able to find a scenario on how to add an audio track to your creatives.
Open your design.
From the Toolbar, click on Elements.
Click on Audio Tracks.
Use the Search filter for a refined search.
Click on the Play icon to have a preview of the track.
Once you find a suitable audio track, click on it, and it will be added to your creative.
Use the Timeline to have a better overview of the audio track layer.
Select Audio Options from the audio track layer to make adjustments

Replace audio. If you want to use an audio file of your own, you can do so from this button
Trim audio. Use it to adjust your audio track's duration and length. You can also achieve this from the Timeline: Identify the audio track layer and click the Trim icon.
Volume. Adjust the volume as needed.
Sound only on RollOver. Tick this option if you want your sound to be played when hovering over the ad.

Additionally, a Fade effect can be added at the beginning and at the end of the soundtrack from the Timeline.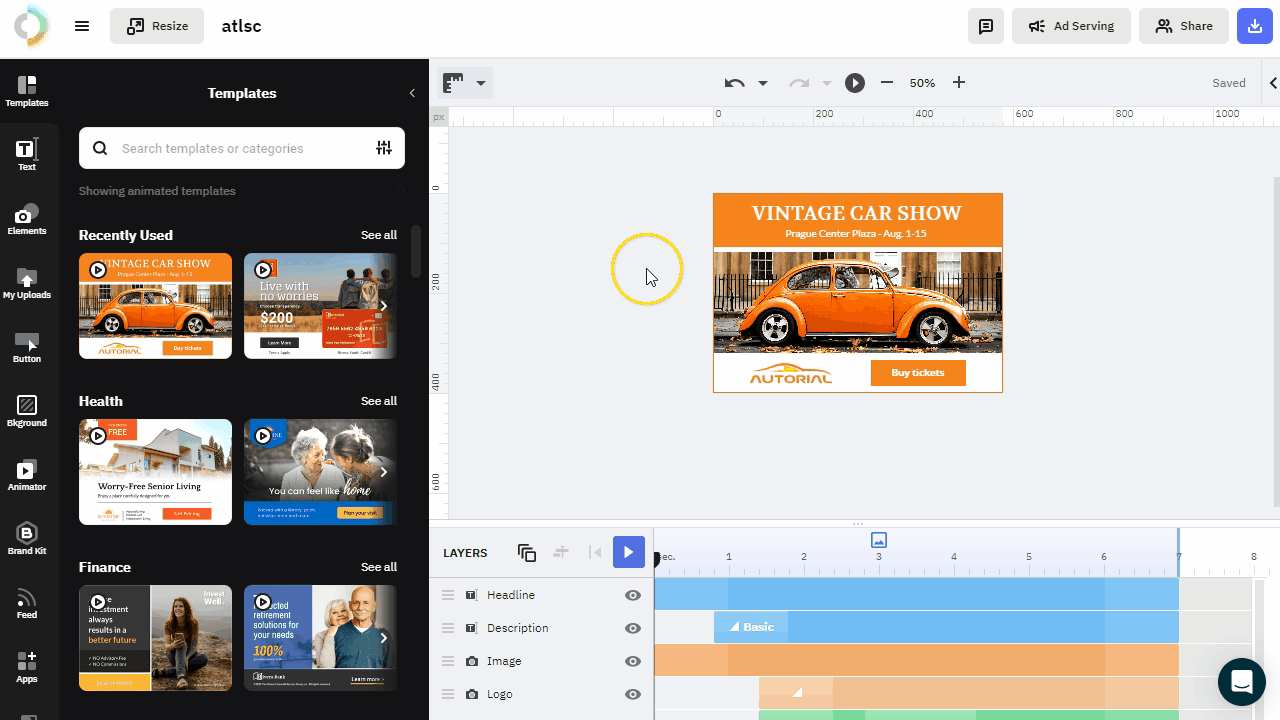 Note: You can add audio tracks when working with a design set. Follow this path to add an audio track. Open your design set > Head over to the Toolbar > Select Layers > Click on New Layer > Select Audio Tracks, and from here, the process is similar to the one when working on a single design.