Your design tells a story and you can make your story stand out with music.
You can add audio files while creating your design in the Editor or in the Generator if you're making a design set. Select Elements from the left side menu and got to Audio Tracks. Browse through the library and test the audios or upload your own audio files.
How to use the filters for the Audio Tracks library
Use the filters to navigate the audio library easier. There are several levels of filters:
Moods and genres

Vocals -

select whether the tracks should include voice or it should be only instrumental.

Duration - how long you want the audio to be

Tempo -

the speed at which a passage of audio is played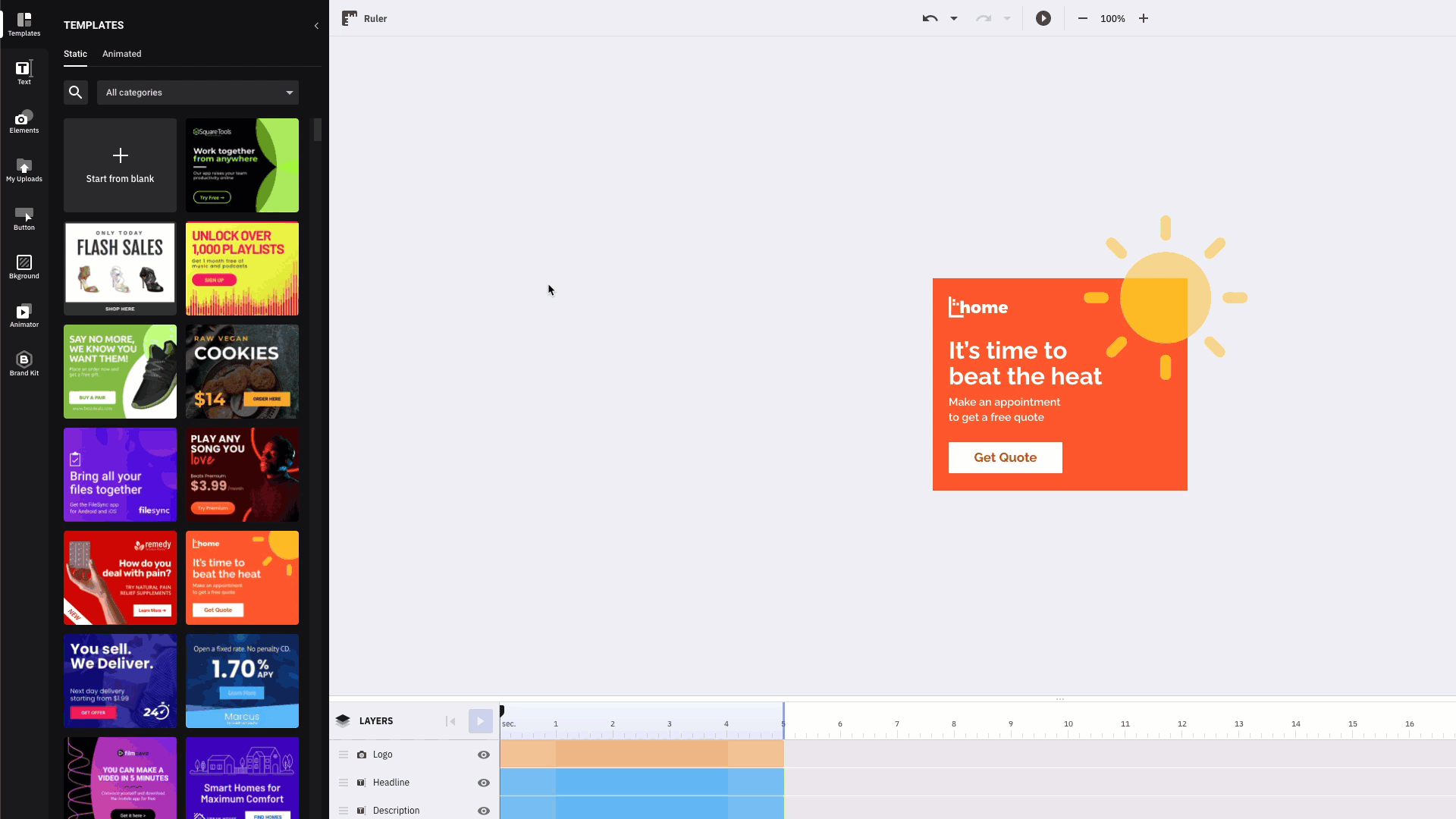 How to apply Audio to your design
Right before adding a tune to your design, you can scrub it directly from the elements section to make sure it's exactly what you need, as in most cases, you will probably use specific bits instead of an entire song. Just click on the play button and start scrubbing once the track begins to play.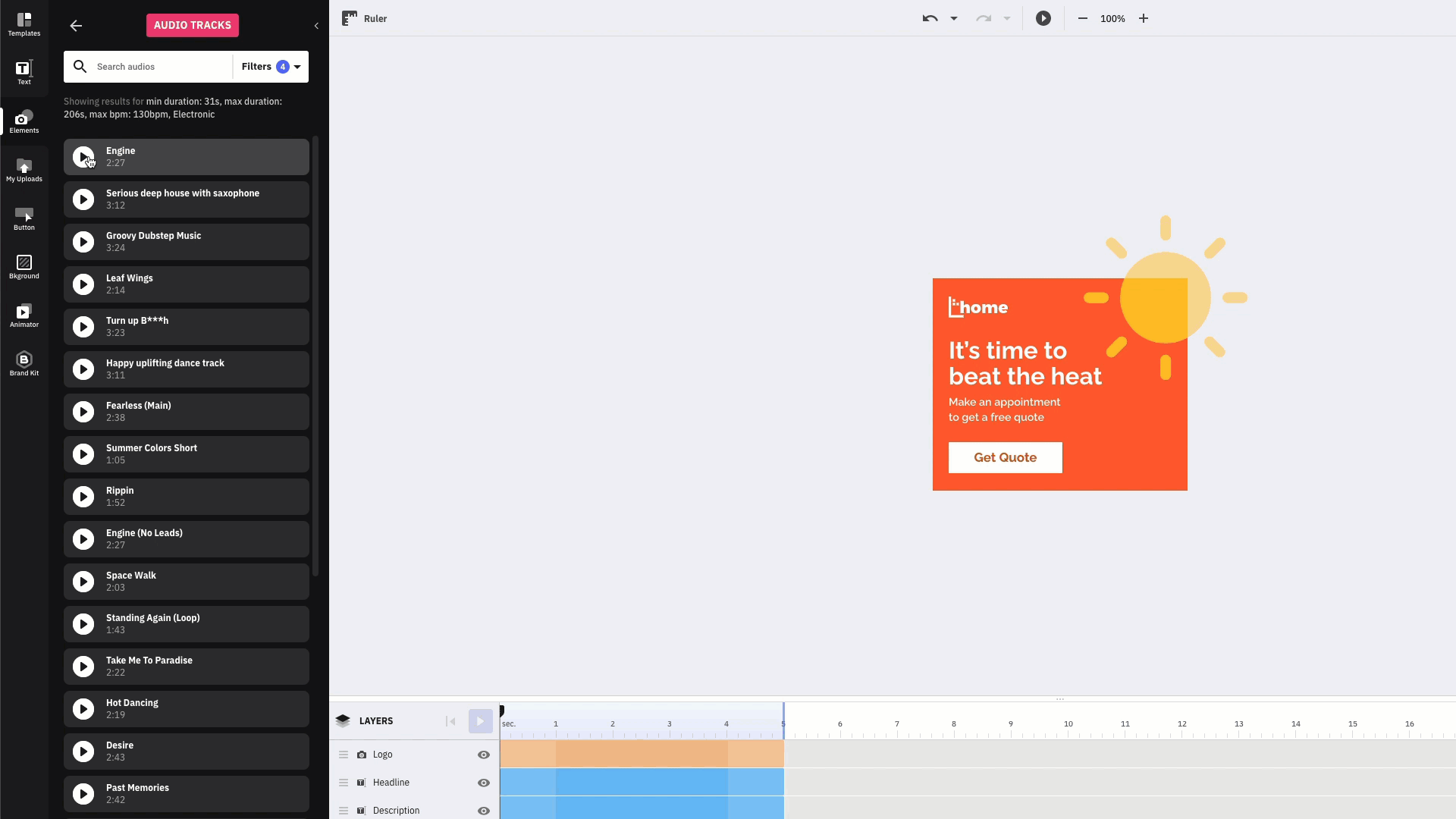 Select the track you want to use and further customize it through the timeline below your design. Bring up the audio cut feature by clicking on the timeline element and then selecting a specific section of the track and hitting Trim Audio.
You can also add a fade effect at the beginning and the end of the track by clicking on the audio timeline at the beginning and the end of the track.