We love to give you options for managing your workload and team efficiency. That's why we've introduced Groups.
You can organize members for a more productive and efficient workflow, allowing Team Admins or Team Owners to assign entire groups to a project instead of individual users. You can find Groups in the Team Settings section of each Team.
Create a Group
Go to Manage account.
Click on Groups under Team Settings.
Click Create group.
Under the Invite new members section, type in the member's Name or Email.
To finish adding members, click Send invite.
You can add a name to the group as follows

Click on More, and select Rename.
Type in the name of your choice.
Click Rename.
Assign a Group to a Project
Go to Projects.
Click New project.
Type in your Project's name.
Click Create project.
Type in your Group's name.
Click Invite members.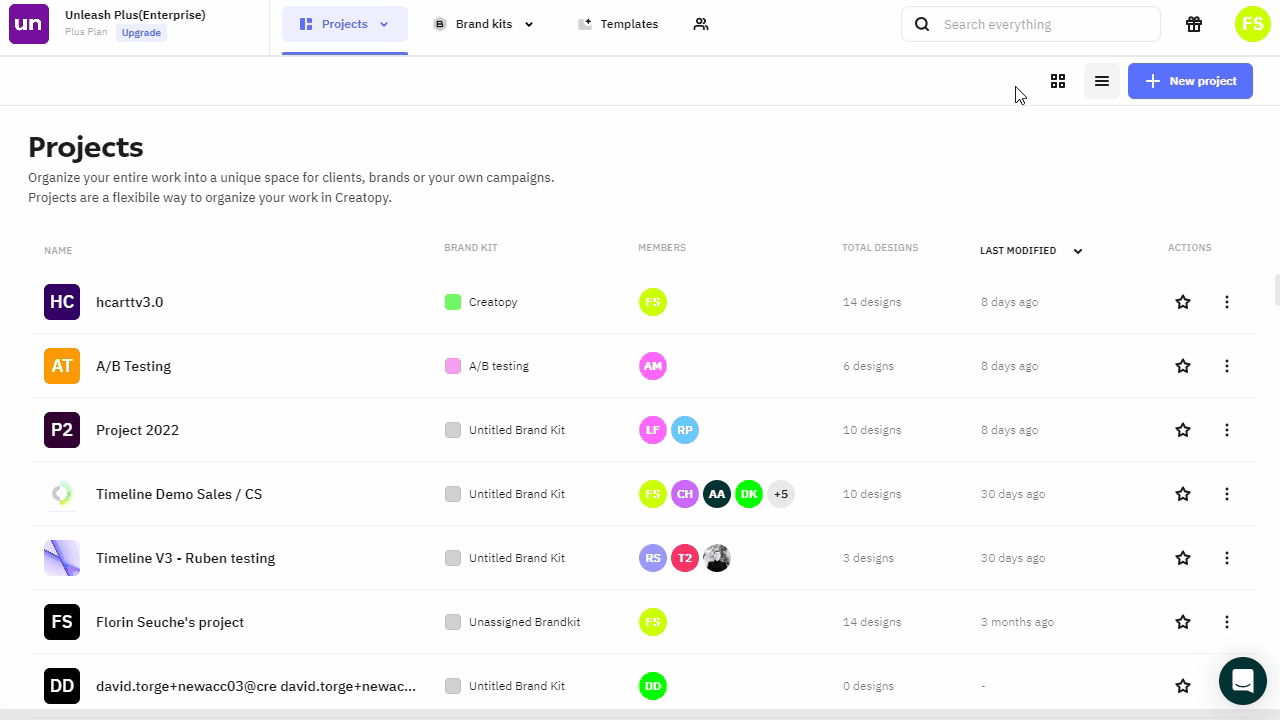 Note: Creating Groups is only available for the Plus plan. Click here to find out more about Creatopy's plans.