If you've made a purchase and haven't received an invoice by email, you can download it to your device from the invoice tab found in your Account Settings panel.
This option is available only for Team Owners and Team Admins.
1. Click on your Settings Icon (the little gear in the down, left corner), which will open your Account Setting section. Here, you will find the Invoices section under Billing
2. Once the invoice page opens up, click on the download button next to your invoice of choice and fill in the details in the Billing Details form that will come up. If the Billing Details have already been added, your download should start immediately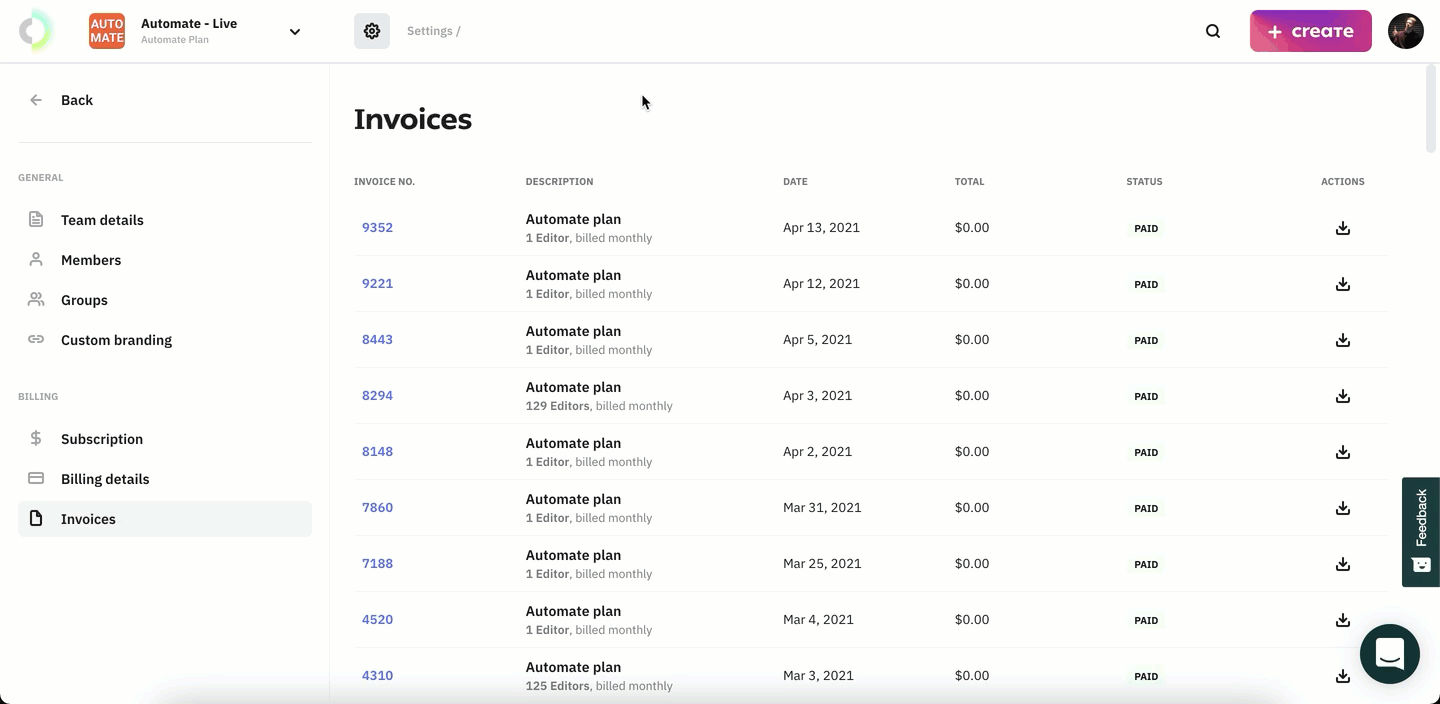 Note*: The Billing Address form can be filled in the Billing Info section, to avoid a pop-up when trying to download the invoice.