We currently have three payment options which include Credit Card payments, PayPal, and Wire/Bank Transfers.
You can select your desired payment method from the "Billing Details" menu found in "Team Settings", and input your Card number or PayPal account.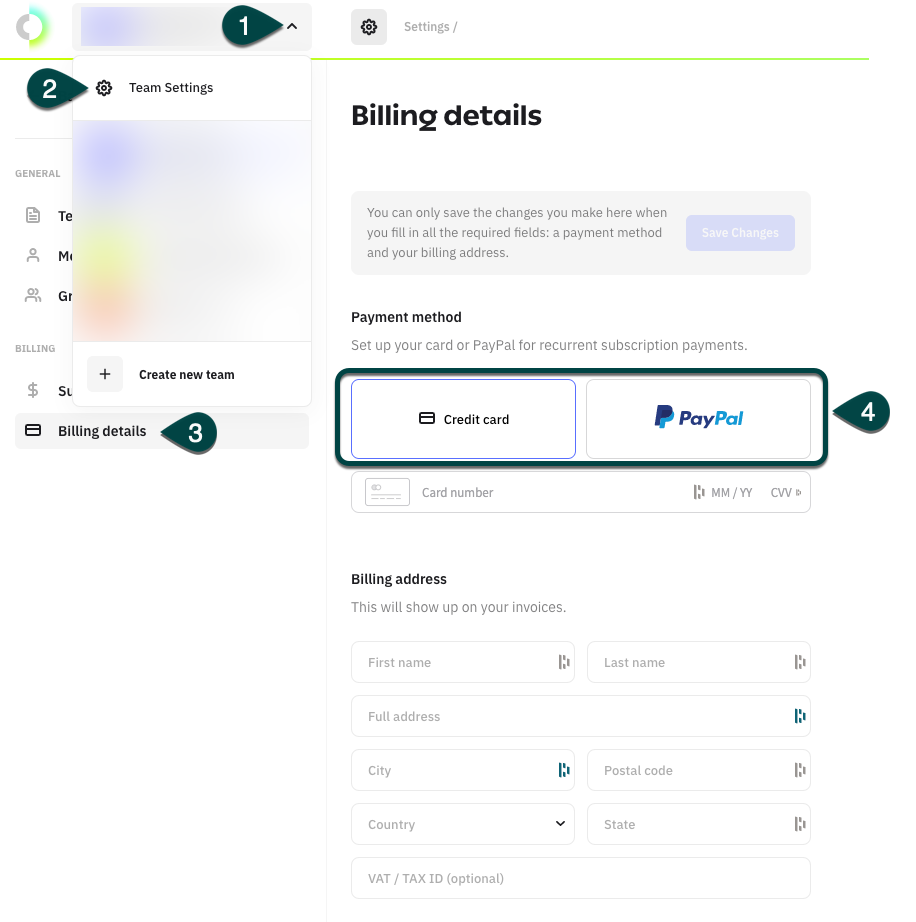 As for wire transfers, they require an enterprise account which begins at a minimum of 5 users along with an interaction with our Sales department. You can get in touch with us either through our public email which is support@creatopy.com, by submitting a ticket request, here, or by contacting our support representatives through our live chat channel.