Create a design
You can create a design from your personal dashboard with the Create button from your screen's upper right corner. You can either start from a preset size or create a custom size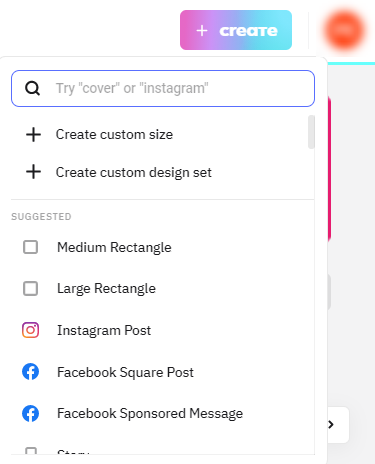 Choose a template
When you create a new design, you have to choose between starting from a blank page or selecting a template. After you selected a template, you can modify it as you like: the texts, the layer positioning, and structure, colors. You can add new elements or layers, even animation presets.
If you decide to switch to another template while editing, you can do so easily from the Templates panel in editing mode.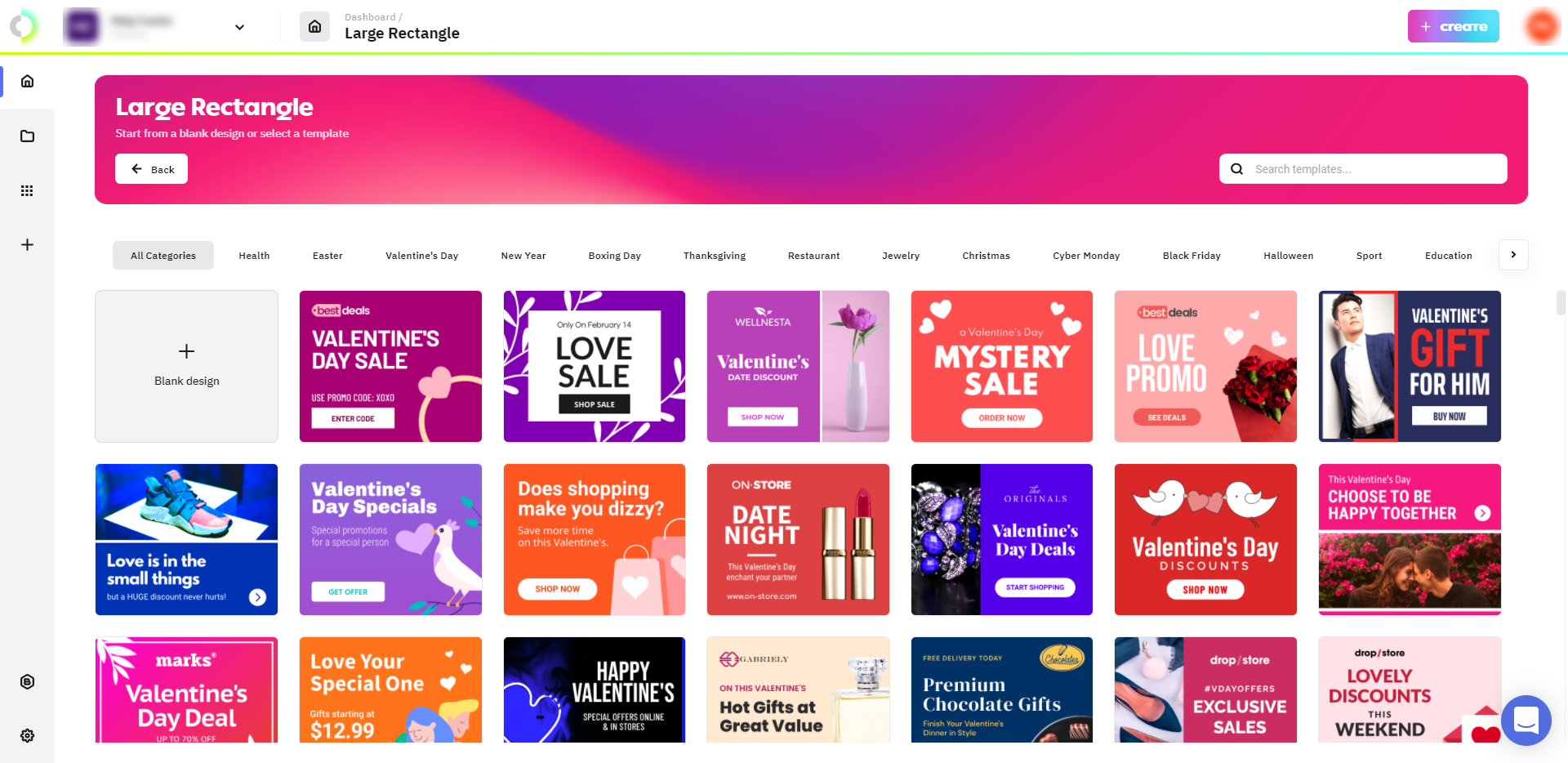 The editing toolbar
When you select an element on the template you're editing, you will trigger a toolbar. This allows you to perform various changes to that element: size, positioning, color - along with some added features that will allow you to place a click action on the element or set an animation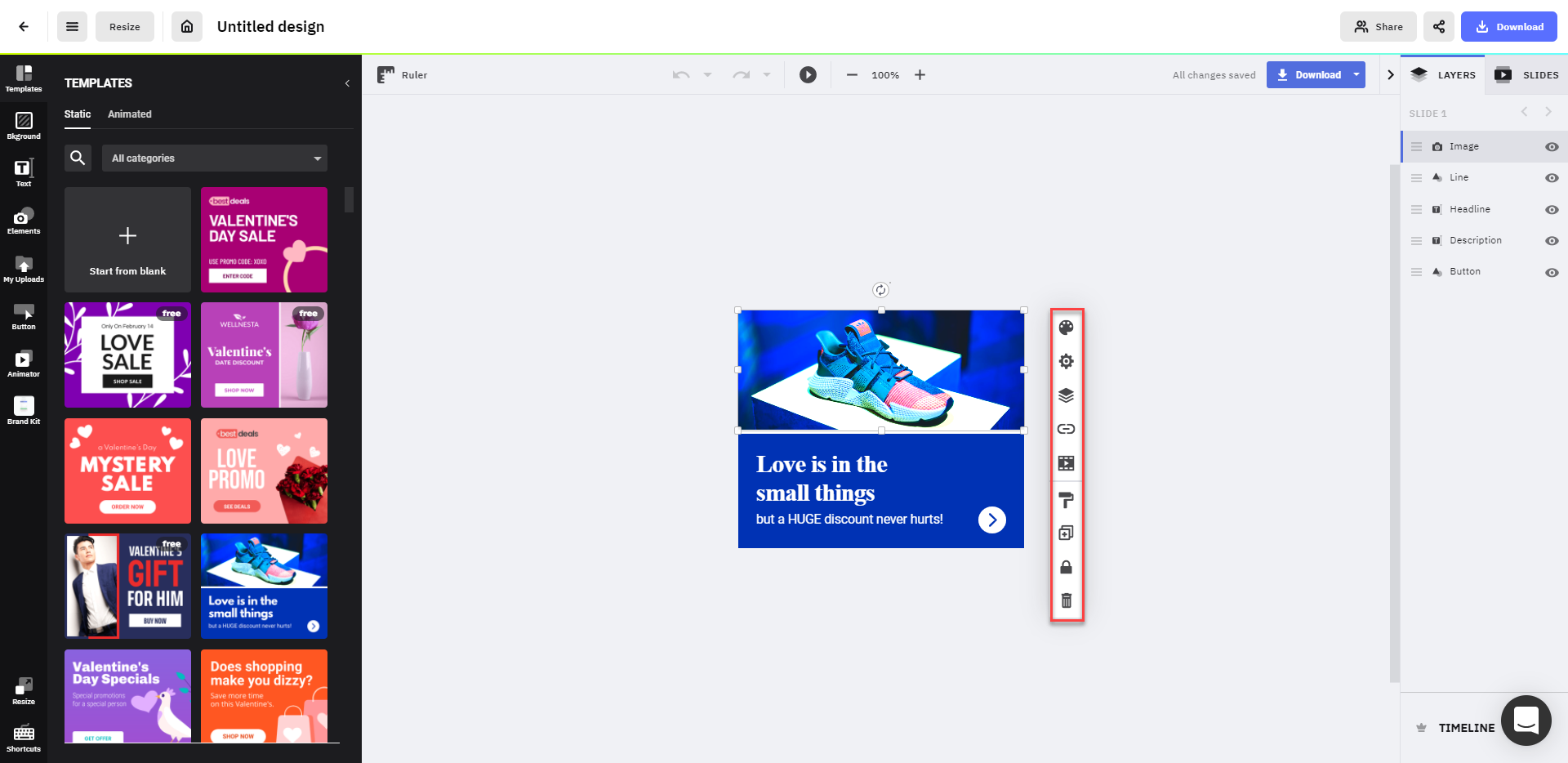 Apart from all of the presented tools found in the toolbar, an additional option will appear if you select multiple elements at once, this being the "group layers" function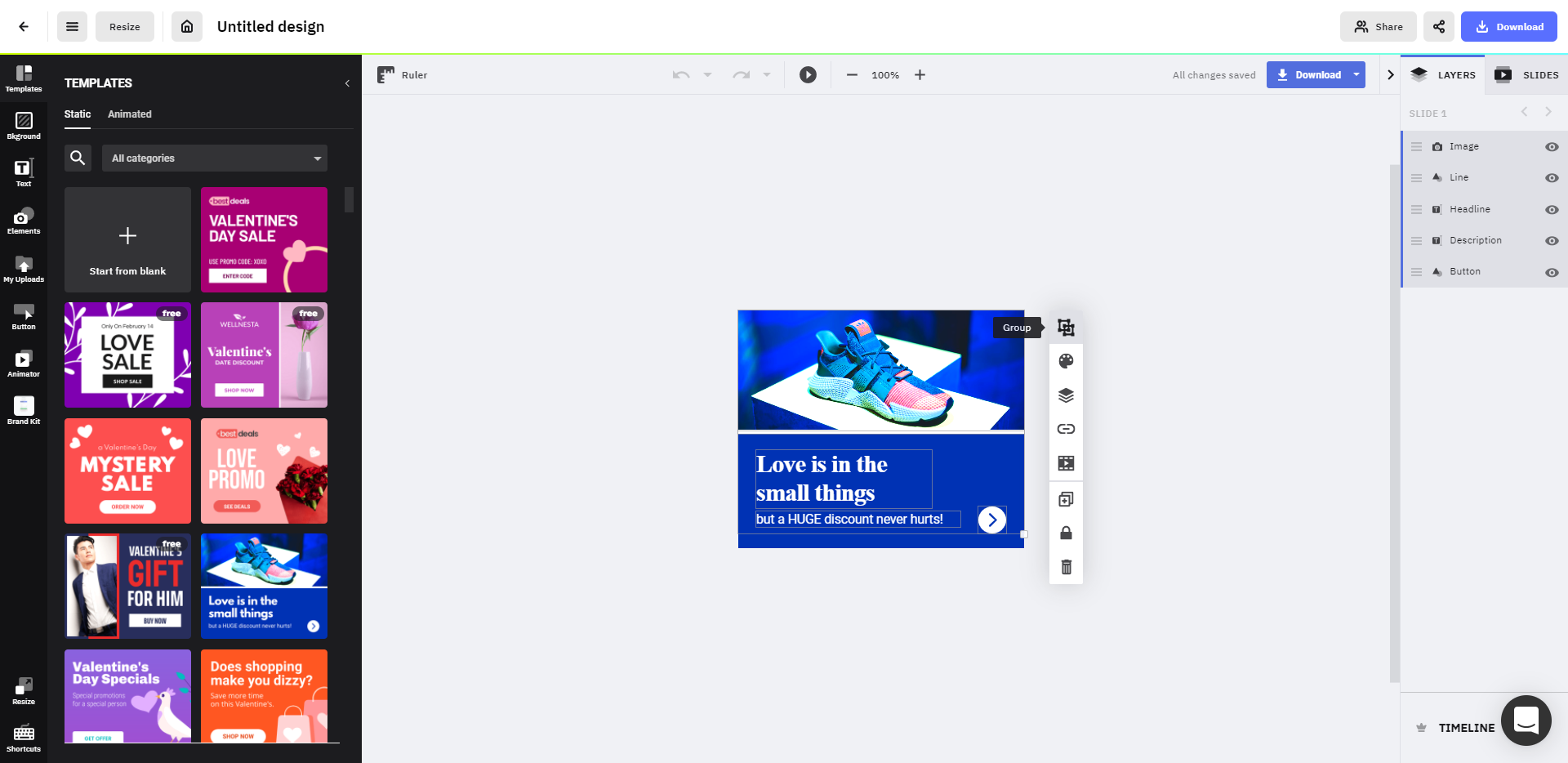 Resize elements
Elements can be sized individually using the anchor points found on each asset while being selected, or you can select multiple elements at once through click & drag.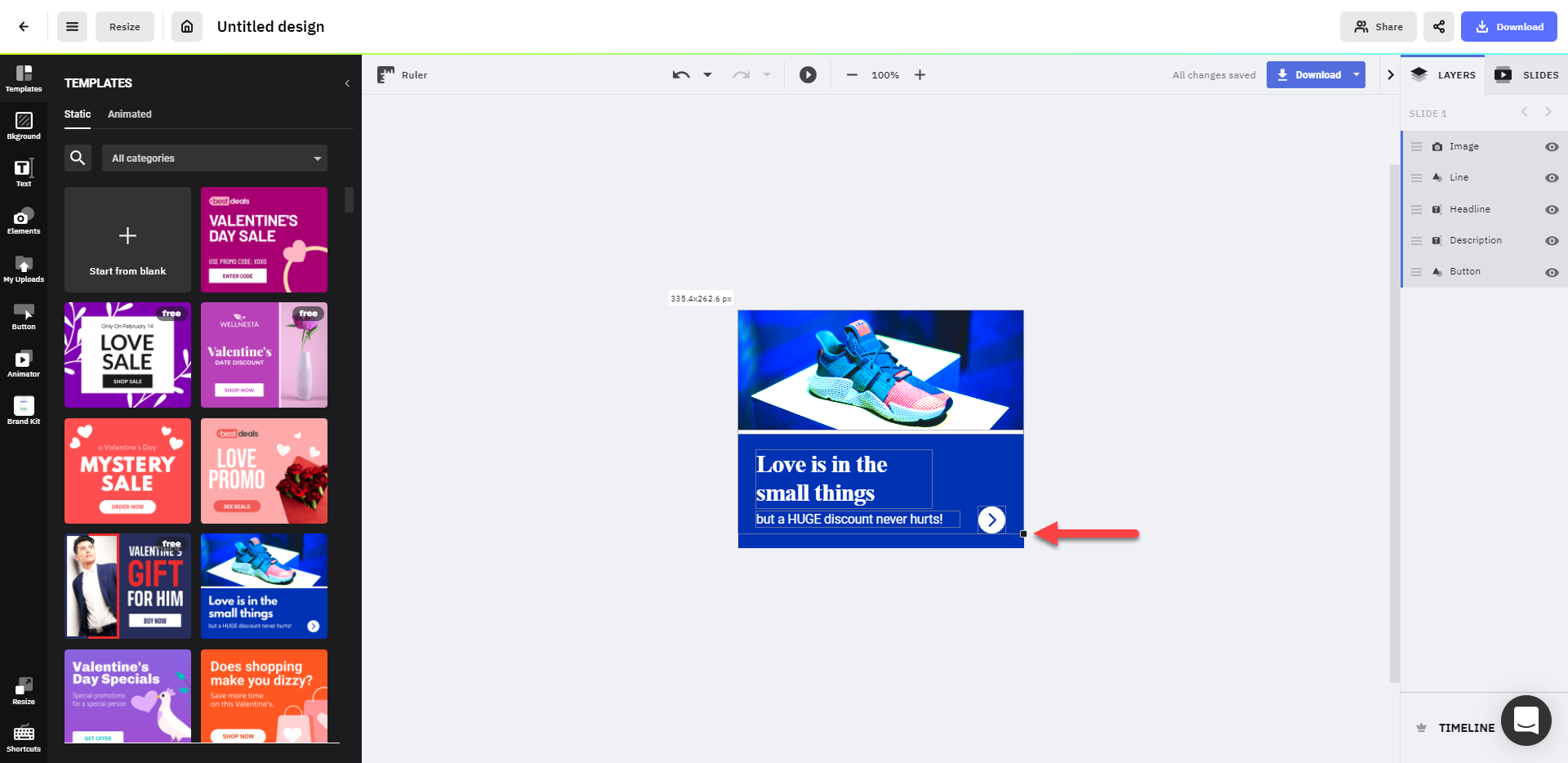 Replace elements
If you want to swap elements and use your own media assets instead of the ones in the template, you can replace them through drag & drop with an image you've uploaded.