In Creatopy, you can work on single designs or design sets. This article will show you how to navigate the app when you're trying to create a single design.
How to Create a Single Design
Go to the Dashboard.

You can Create a Design in two ways:

Click on the Create button on the screen's top right side.
Use the Search Bar, located on the left side.

Select the size you'd like to use.

Choose to start from:

The Editor opens.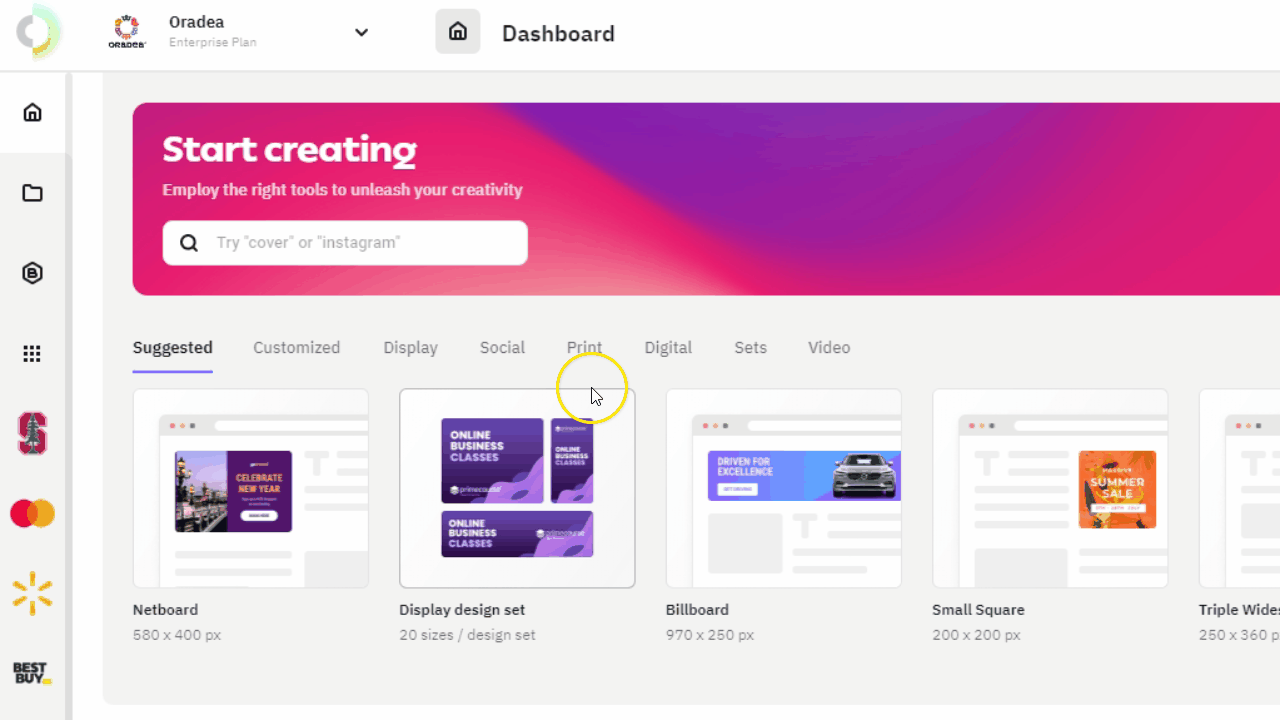 Note: If you create a design from the Dashboard, it will be saved in the My Designs folder. Additionally, if you make a design from a Project, it will be kept in the Project's folder.