Adding page bleed is not a feature directly available on our platform. However, a workaround exists by resizing the design and adding a few extra millimeters to account for the bleed area. After making the adjustments, you can use the Ruler to mark the bleed zone. This way, you can track where the margins of the design end and where the bleed portions start.
How to Set the Bleed Zone
Resize the design by adding the extra measurements.
Go to Resize.
Select the unit (Pixels, Centimeters, Inches, Millimeters)
Set the height and width of the new size by doubling the bleed size¹.
Once done, click Add size.

You can rename the size to quickly identify it in the future by hovering over the size, clicking on More icon, and selecting Rename.

Hover over the size and click Resize.
All that's left to do is to set the bleed zone.
Open the Ruler.
Go to Unit, and select the desired unit (Pixels, Centimeters, Inches, Millimeters)
Set a ruler for each border, depending on how big you want your bleed zone to be.
These are the recommended values for your bleed zone.
inch - 0.125
pixel - 9
cm - 0.318
mm - 3.175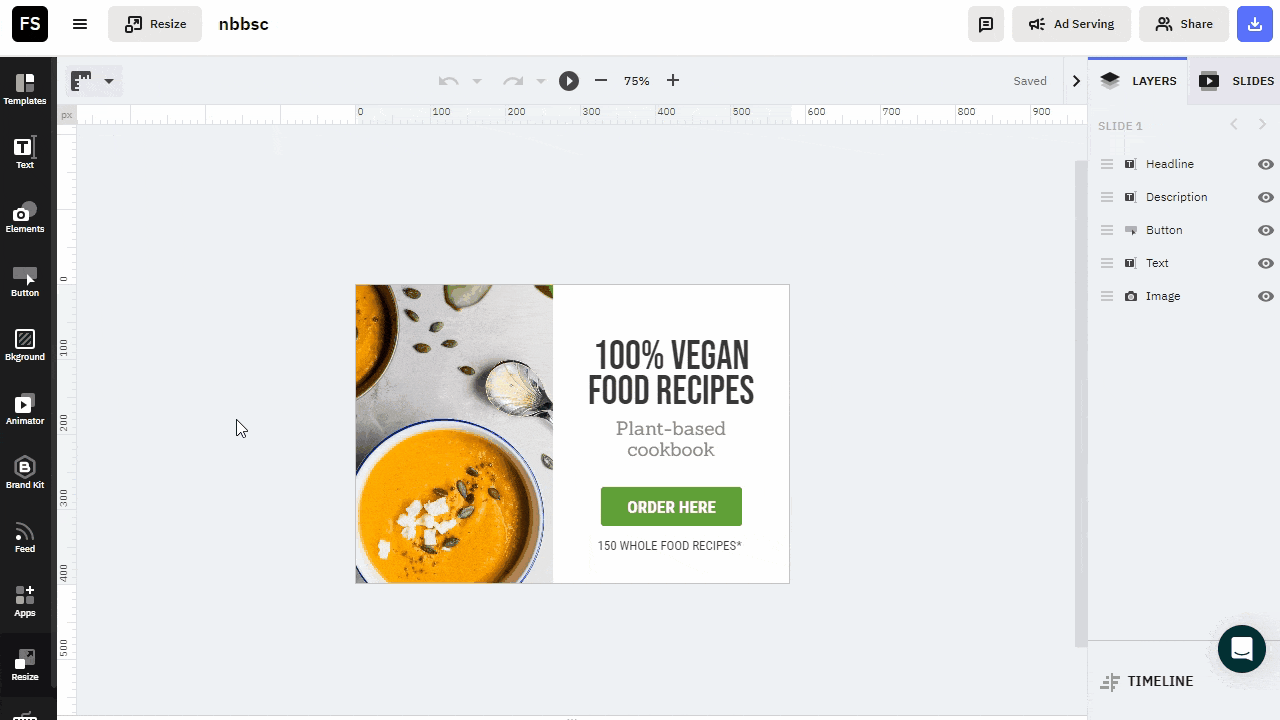 Note¹: In this scenario, I've used a Netboard size (580x400 px); after the resize, the size values are 598x418 px, and each border has a 9 px length.